We're approaching Valentines Day, and love is in the air. Why not put some on your walls? When picking out the perfect framed art for Valentines Day, choices range from classic to creative. What vibe do you want to create this year? Whether you're going funky and fun or tasteful and understated, we have a great selection. Here are some ideas to get you started.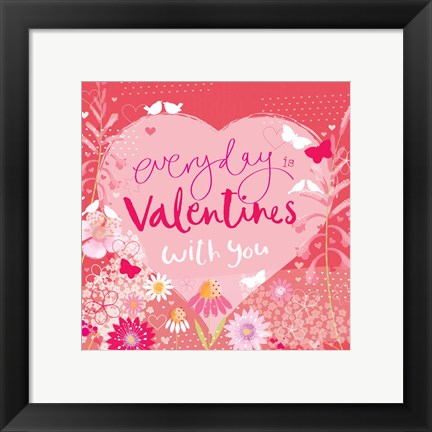 Classy Valentines Day Art
The candles are lit, and a five-course dinner is prepared. All you need is the perfect decor to round out your romantic Valentines Day evening in. Though this holiday often conjures images of chubby cherubs and cartoonish hearts, classic, understated art is out there.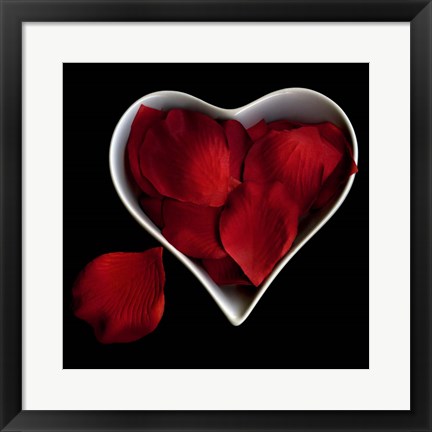 Flower petals convey a delicate beauty, with a hint of romance. Love Overflowing by Magda Indigo is the kind of framed photo you could leave up all year long. Why restrict Valentines Day art to the month of February? The warm sentiment of intimacy has its place in every season.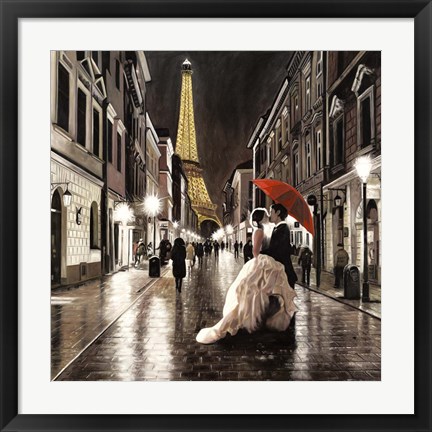 Another beautiful example of understated, subtle Valentines art is Kissing in Paris by Pierre Benson. This print is gorgeous in its simplicity. It's also a timeless piece with mass appeal. These muted colors and gleaming streets match well with any color scheme.
Valentines Art for Kids
Couples aren't the only ones who get excited for Valentines Day. This holiday has turned into a day for fun parties and sweets for kids as well! This is when the bright pinks and bursting hearts can be used well. Bright, fun Valentines Day-themed art makes the holiday even more special for the little ones.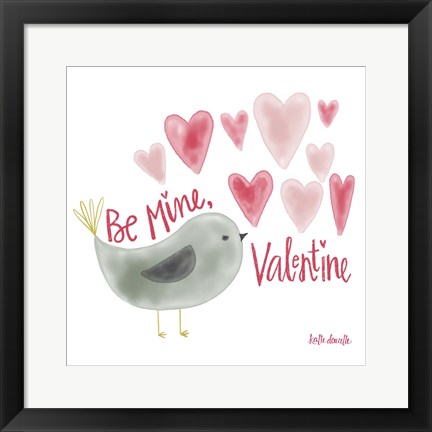 Animal-themed prints are perfect for showing kids love through art. Look for lovebirds, like the example above, or move in a furrier direction like the example below, and show kids that they're so special to you, today and every day.
Modern Designer Valentines Art
Valentines art doesn't have to be red or pink to be special. Modern designers often lean towards black and white, or gold and silver for the perfect wall accent.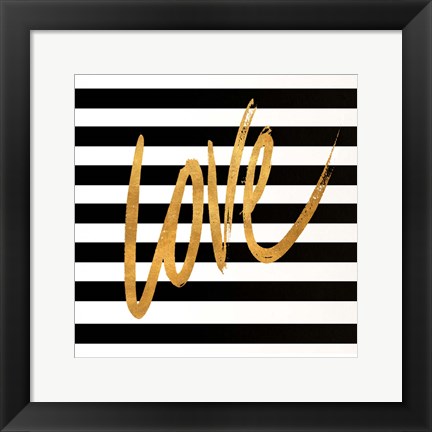 These two companion pieces give you Valentines decor with a modern vibe. They say that pictures can say a thousand words… but pictures with words are pretty great, too!
Everyone has their own decoration style, and Valentines Day is the perfect time to let that style shine!
Some people show their love through chocolates or flowers. Those are great choices. But showing love through the perfect framed print lasts a lot longer! Surprise someone you love with a framed piece that reminds you of them. It will remind them of your love for years to come.
Looking for something a little different? Browse romantic art here, or check out art by color if you want to match a specific pallet.
[You can also read more about red art gives us warm feelings of love in this blog post!]