October 25th marks National Art Day! This year, we need some good things to celebrate. Art is one of them. But that's not the only special event that takes place on October 25th. It's also the birthday of Pablo Picasso! And as a special birthday treat, we'll share the surprising secret behind Picasso's infamous Blue Period. You're going to love it.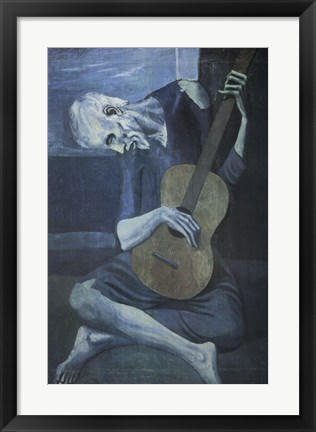 Happy Birthday, Pablo Picasso!
If Pablo Picasso were alive today, how do you think he would celebrate his birthday? Maybe a socially-distanced outdoor BBQ? Have his closest friends do a drive-by version of the birthday song? We're going to bet that he would spend his birthday making some art! And we can celebrate it by taking a look at some of the most famous pieces Picasso created in his lifetime!
When asked to name a famous artist, Pablo Picasso jumps to the mind of so many people worldwide. When envisioning the work Picasso did, the cubist themes of Guernica are equally common. We wanted to highlight this work in our post about Picasso because of some of its unique and appealing traits. The black and white hues depicted create a versatility to this framed work. It fits with a variety of color schemes and styles! The large, panoramic size also presents a great opportunity to fill a large space, like the wall above a couch, or the vast open space of a dining room.
The unique subject matter and striking images also make this a great conversation piece!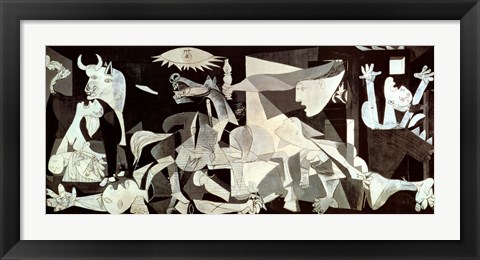 Pablo Picasso's Blue Period Secret
The Blue Period of Picasso's work may be the most famous of all of his thematic work. Most people attribute the predominant use of the color blue to the melancholy nature of his life at the time.
Picasso was broke. He was in the middle of the hardest stage of his life. One of his best friends, Spanish poet Carlos Casagemas, took his own life in Paris after experiencing heartbreak. This event sent Picasso spiraling into a bout of depression. He moved between Barcelona, Paris, and Madrid, searching for inspiration and a cure for his loneliness. Pablo Picasso was clearly suffering. Blue, for many, is universally associated with sadness, depression, and pessimism. The liberal use of blue made sense.
In a biography of Picasso, Carsten-Peter Warncke and Walther F. Ingo write that "His pictures, not merely melancholy but profoundly depressed and cheerless, inspired no affection in the public or in buyers. It was not poverty that led him to paint the impoverished outsiders of society, but rather the fact that he painted them that made him poor himself." (Source.) Some think that this poverty may have further influenced the continuation of the Blue Period.
Blue is the Saddest Color… and the One He Had.
Picasso once said, "If I don't have red, I use blue." Some have surmised that Picasso didn't just paint with blue because it's how he felt… he also did it because he was broke, and blue was the color he had on hand! He was improvising, and as a literally starving artist, using what he had, instead of thinking about what he didn't.
The very first blue color was created by the ancient Egyptians, thousands of years before the birth of Christ, and even more before the birth of Picasso. The stone, lapis lazuli, was used to create that old, Egyptian blue. Picasso made use of Prussian blue, which was discovered by Johann Jacob Diesbach, a German dye-maker, in the beginning of the 18th century. He actually wanted to create a new red hue, but a chemical reaction made it blue instead! It was this pigment that dominated Picasso's Blue Period; one that must have been readily available to a broke artist.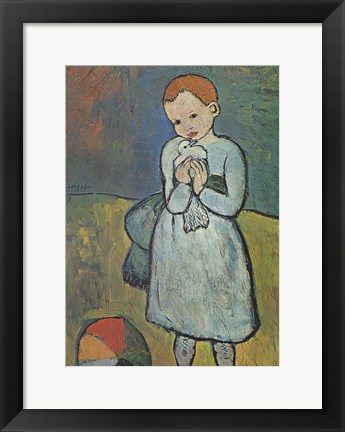 Picasso's Blue Period may feel like a melancholy way to celebrate his birthday, let alone National Art Day. But art is one of the ways that we express ourselves and the way we are feeling about the world. It's ok, sometimes, to admit that things are a little darker, and a little melancholy sometimes. We can still celebrate in the midst of sadness, and Pablo Picasso can show us how.