It's time to get bold with colorful high contrast art! The stunning colors and brave brushstrokes of high contrast art brighten any room. We're here to recommend new additions, room by room, for each area of your living space! Framed, abstract pieces fit any decoration style and color scheme, and we'll prove it! Continue reading with a certain area in mind, or let us lead you, open-minded, through the many possibilities!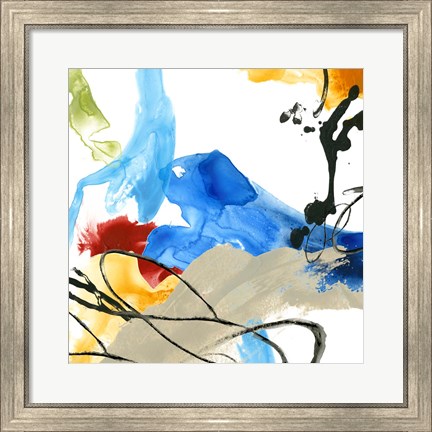 High Contrast Bedroom Art
The bedroom is the perfect place to go big, bold, and surprising. We're talking about framed wall art, of course! Colorful, high contrast art in your bedroom can reflect your own personal style in a big way. The coveted spot right above the bed serves as a focal point for most bedrooms. This is where you want to showcase your personal style in a big way! Brilliant, high contrast framed art does exactly that! Here are a few things to pay attention to:
Size. Choose a piece that isn't too big, or too small, for the space. We recommend not exceeding the width of the bed frame. Similarly, we would also vote for a piece that was more than half the width of the frame itself. Make sure it's good and centered!
Color. You may have a muted tone in your bedroom, and want a splash of color. That's awesome. Choose a color that makes you feel energized and excited by your personal space. If, however, you have a pretty set color palette in the room already, incorporate it! Use the existing colors to guide your choice!
Vibe. Going for a natural feel? The movement of flowing water? Something more structured and geometric? Well, you're in luck! Art can do pretty much anything! Browse the gallery to see where the wide the spectrum of art will take you! We have something for every. Single. Vibe.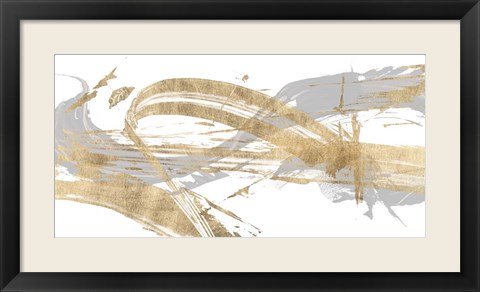 Going Bold in the Bathroom
Why not? The bedroom is a place to take chances and make mistakes! At least that's what we always say! Find a high contrast art piece you absolutely love, but you're not sure where to put it? The bathroom might just be your answer! Though you may not spend extended hours lounging next to the sink, the bathroom is a place that many of your visitors may see from time to time. Surprise them with a piece of bold, high contrast art!
We love this piece from the Posters International Studio, named Ambiguous.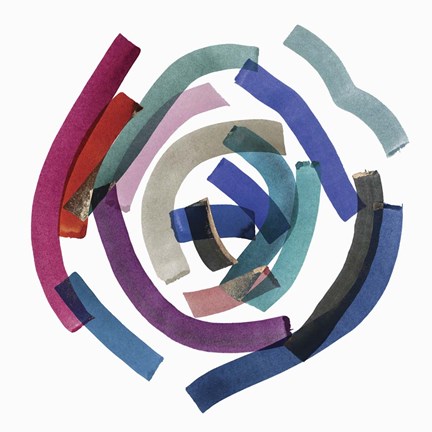 The High Contrast Kitchen
Find yourself searching for inspiration during meal prep? We feel you. Some well-placed, high contrast art could be exactly what you need! Cooking and baking are sometimes more scientific and specific than abstract. Balance out these technical skills with some whimsical artwork!  It might just motivate you to put some pizazz into your pizza plating!
Colorful Takeover by Milli Villa is one high contrast piece that energizes us. With so many different hues incorporated, this piece can accent a variety of color schemes!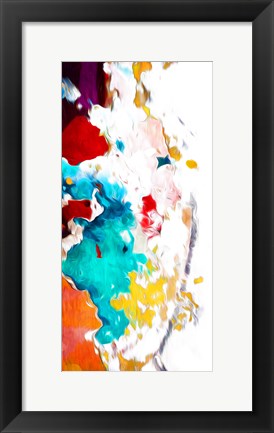 Brilliant and Brave Sitting Rooms
Wherever you hang out, whether it's the dining room, family room, TV room, den, or living room, high contrast art is a must. (Also, we're pretty sure all of those are words sometimes refer to the same room. We think the high contrast art rule still applies!) Need a conversation piece to fill in the lull? Why not hang one on your wall? The versatility of abstract art brings so much to the table. Capitalize on color. Go big with a piece that covers the whole wall. Plant a piece by an artist you secretly know a ton about to make yourself look smarter. You can even enhance a vintage feel.
If you got excited about that last one, take a look at Vintage Retro Lines II by Seven Trees Design. We're so convinced you'll love it, we put it right in the blog post below.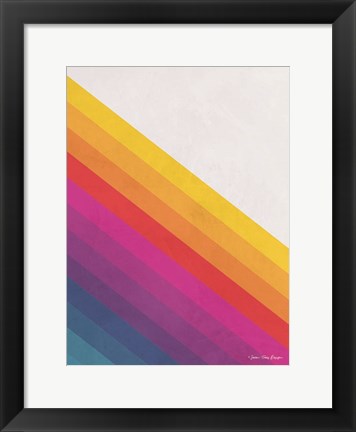 High contrast art is a gift to humanity. It's time to do your walls a favor, and inject some courage into your decor!