As the autumn winds down and we enter into winter, winter art provides the calm, peaceful, serene landscapes we all need right now. Winter art has the advantage of matching a wide variety of decoration styles and color schemes. Take a look at some of our favorites!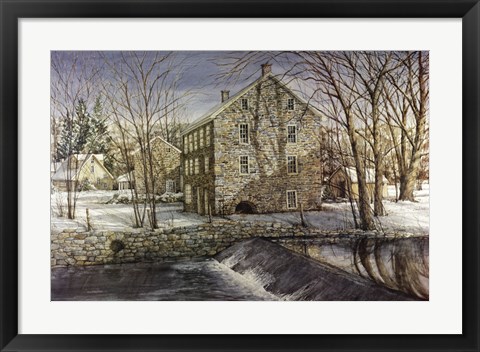 Winter Art for the Office
Whether your office is at home or in an alternate location, winter art supplies a professional, yet peaceful feel. Some winter art options are almost geometric, like the Ansel Adams photograph below. This black and white photograph projects versatility, yet still provides the calm vibe we're looking for. If you find that your office environment is often hectic and hurried, winter art chills out any office space. (Pun intended.)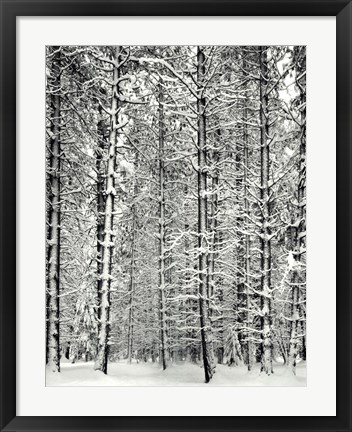 If you're looking for something a little less "overtly winterish," or if you live somewhere where winter looks a little different from this, other landscape art can do the trick. The photograph from Moraine Lake at Banff National Park below gives a hint of snow, while remaining more seasonally ambiguous. Photographs like this one hit the spot all year long. In addition to the serene surroundings, this photograph also projects a strong hue of the color blue, also proven to calm us down.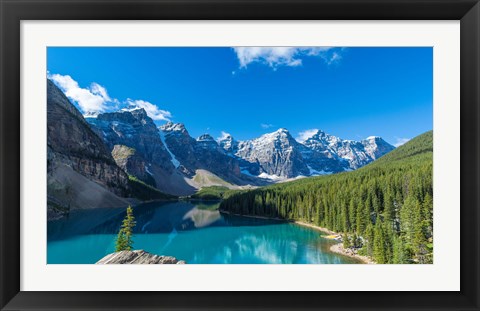 Winter Art: Animal Edition
We love including animals in all of our blog posts! And winter brings out some of our favorite animals of all time. We're talking about wolves, winter birds… and wolves. Yeah. We like wolves. And this photograph below is the perfect mix of hipster irony and straight-up beauty. This image on a black t-shirt was probably worn by the lead singer of your favorite indie band. This image on the wall of your home? Classy all the way. We can almost hear the sound of those howling wolves…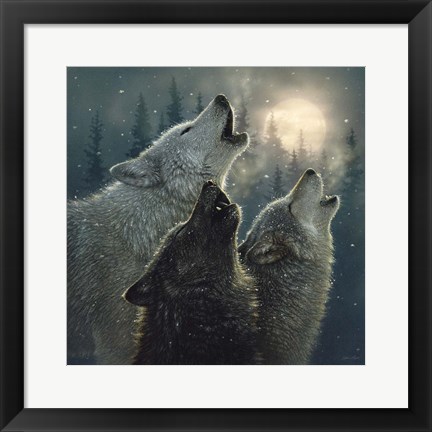 But if wolves aren't your thing (or the hipster irony really is coming on too strong, we'll give you a winter bird option, too. These cardinals pop with color against the subdued backdrop. If you need a little pick-me-up, wall-art style, this is a great option. And if the mentally-fabricated sound of wolves creeps you out, we're sure the imagined sound of birds won't!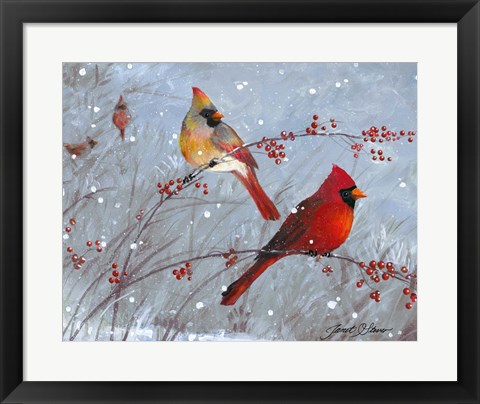 Winter Art for Kids
Kids love winter art, too! Some kids really enjoy having new art on their walls. Winter art is perfect for kids' bedrooms, because it has the calming effect that many little ones need, especially at night. Winter art can make a great Christmas gift, or even a "Christmas morning surprise" for kids who especially love decoration. Holidays conjure up feelings of warmth and home; feelings that make kids feel comfortable and happy. The art piece below, Before Christmas Dinner, is definitely one of those pieces.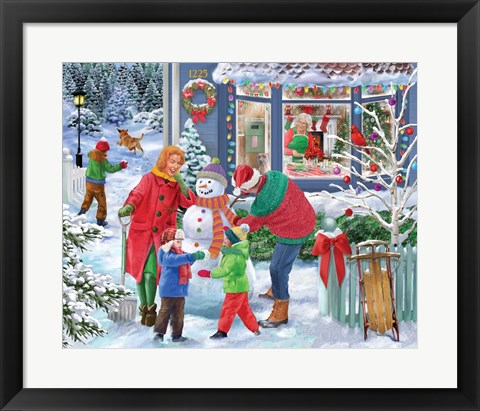 Another popular option (also featuring a snowman) is this Country Snowman illustration. This piece has a different style and vibe for a more understated bedroom.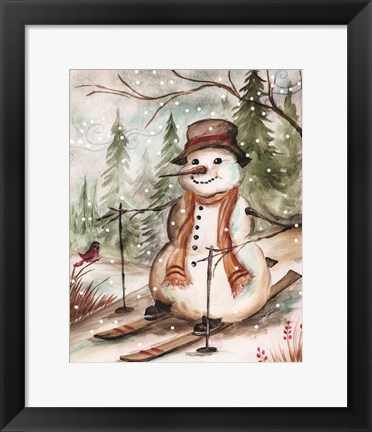 We love winter art! Consider browsing through our entire gallery, and adding a few pieces in your home or office art rotation! The calm, serene, warm feelings will last all winter long!