When most people think of watercolor art, pastel renderings of dated floral patterns flood their minds. But modern artists present an edgier side to watercolor, and it can be a great addition to any room. This blog post will broaden your previous notions of what watercolor can be.
Watercolor, Working It
The first two watercolor pieces featured in this post are by the talented Lora Feldman. Lora has taken the watercolor medium and blown it out of the water… so to speak. She uses bright, bold colors instead of muted tones in her watercolor pieces. But that's not all that sets Feldman paintings apart.
When choosing subjects and themes for her pieces, Lora looks to pop culture. From famous musicians to movie characters to cultural icons, Feldman watercolor pieces tap into the heart of modern media.
Some of our Feldman Favorites include are the watercolor profiles she has done of David Bowie, Star Wars characters, and The Beatles piece pictured below. These watercolors elevate playrooms, provide a pop of color to a den or entryway, and could even serve as a great theme for fun four-seasons room.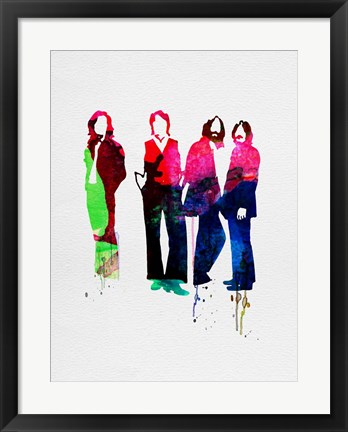 Watercolor Gets Abstract
Another underrated use of watercolor paint is abstract painting. Abstract painting has many advantages, since abstracts can use any combination of colors, and they are easy to size up and down. These pieces are great for areas where you don't want to utilize a specific theme, but want to fill the space with more nebulous colors.
Abstract watercolor paintings can also be combined with a variety of pre-determined color palettes, textures or designs. There's also a mystery to a good abstract watercolor, which makes it a great conversation piece!
We love this churning blue Watercolor Stain, great for an entryway or over a fireplace.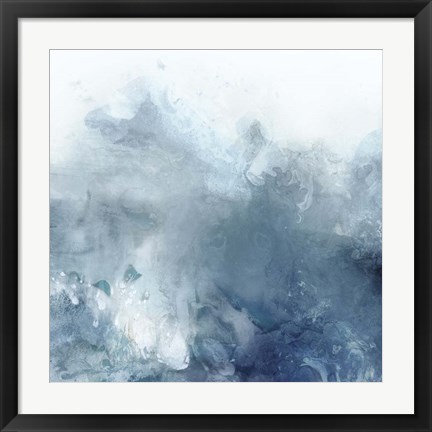 Watercolor Overlay
One of the coolest, most modern watercolor looks is when watercolor is used over other documents. Whether we use maps, sheet music, or pages of literature, using watercolor to complement and enhance another document has a truly cool effect.
Watercolor art can be super personalized. This works especially well when artists intentionally choose paper that means something special. This pink watercolor piece by Sue Schlabach has a personal touch, and would make an excellent gift for a college grad.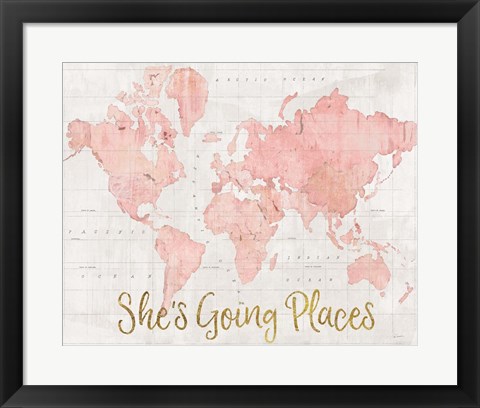 Watercolor Art and Words
We have established that watercolor blends well with unique documents and pop culture references. Another great combination is watercolor and words. The piece pictured below features a bold watercolor accent with IF by Rudyard Kipling in featured in the center. Here's an exert from the poem:
If you can fill the unforgiving minute
With sixty seconds' worth of distance run,
Yours is the Earth and everything that's in it,
And–which is more–you'll be a Man, my son!
Giving the gift of art, along with the gift of words, is a beautiful offering!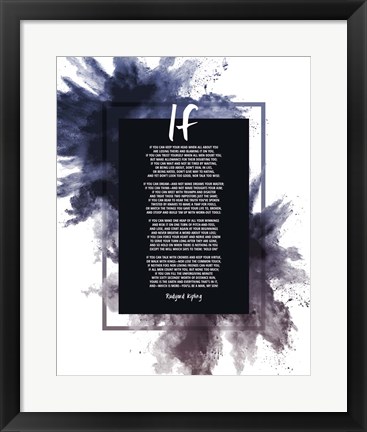 Explore the world of modern watercolor, and find out what you have been missing!