Ready to spice up your space with some new artwork? Try something old! Whether your style is classic, contemporary, or somewhere in-between, retro advertisements add excitement and allure to your walls. Our archives feature a wide array of gorgeous vintage advertising posters. The selections run the gamut, from travel posters and product posters through pop culture. There's something for every room.
Vintage Travel Posters
Our vintage travel poster collection contains over 1,500 prints! It's sorted by location, with a significant number of vintage European posters, as well as a modest assortment of vintage Caribbean posters.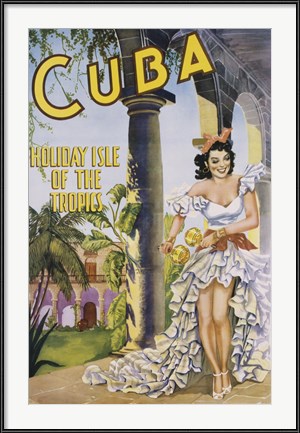 David Brier's gorgeous Art Deco print, Le Voyage de Paris II was published by the New York Graphic Society. Check around, and you'll see that our pricing is highly competitive and our selection of vintage advertising posters is among the best on the net.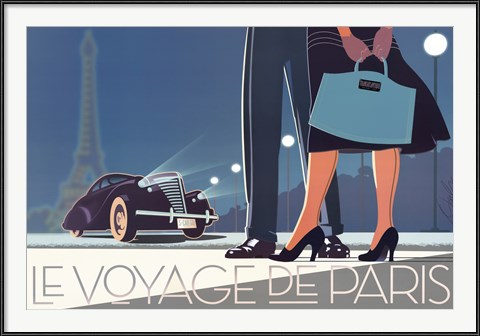 Vintage Train Posters
Once upon a time, long-distance travel by train was the optimum way to travel across America. While the rise of airline travel stole the thunder away from the great train lines, one thing remains certain; there's everlasting allure in our vintage train poster collection.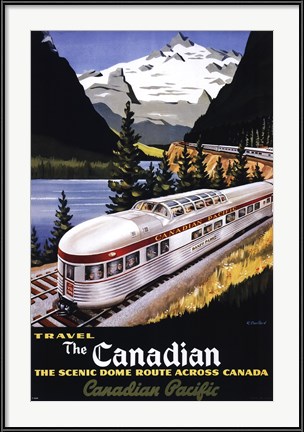 Vintage Airline Posters
Our collection of vintage airline posters harkens back to a world when air travel was glamorous and new. It's a far cry from today's reality.
Vintage Soap Posters
Rub-a-dub-dub toss that pup in the tub!  Vintage soap posters are a great choice for laundry rooms and bathrooms.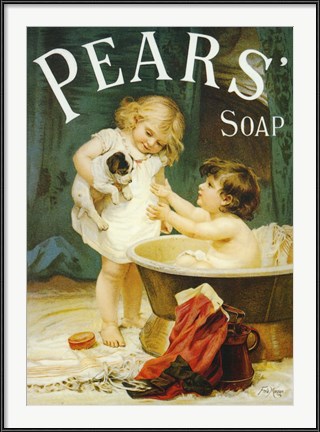 Vintage Grand Prix Posters
From the streets of Monaco to the Brickyard in Indianapolis, open-wheel racing will always be in vogue. Our fabulous selection of vintage grand prix posters will start your motor running.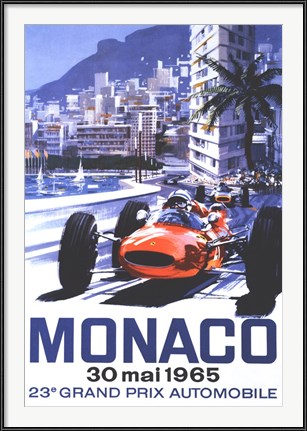 Vintage Sci-Fi Movie Posters
Are you a fan of aliens, robots, and space flight? If so, our fabulous selection of vintage sci-fi movie posters is bound to make your brain explode! Godzilla, King Kong, 2001: A Space Odyssey, you name it, we've got it, all the way back to Metropolis. You'll find a bumper crop of science fiction movie posters from the 1950s, 1960s, and 1970s, with a broad selection of B-movie classics, including The Blob, with Steve McQueen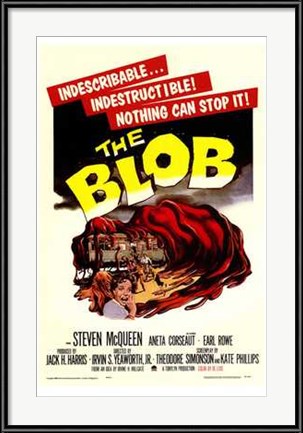 Vintage Advertising Posters Rock!
There are few categories as versatile as vintage ads. They complement any decorating style and can work in nearly any space in the home or office. Browse our collection today!