James Byron Dean was born on February 8th, 1931 in Marion, Indiana. Although Dean's life spanned a mere twenty-four years, his impact on American culture is monumental. He left this world on September 30, 1955, when his Porsche Spyder collided with a Ford Tudor sedan in Cholame, California, roughly halfway between Los Angeles and San Francisco in a tragic car accident.
The FramedArt.com galleries contain many pieces of custom framed James Dean artwork, including movie posters, photographs, and tribute paintings.
James Dean Movie Posters
While his career spanned just three motion pictures, James Dean's legacy will live forever.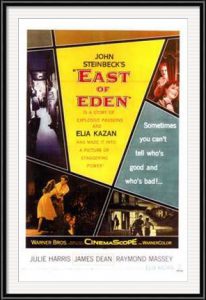 East of Eden was the only movie to be released prior to James Dean's untimely death. The film was based on the acclaimed John Steinbeck novel and directed by Elia Kazan. Dean earned a Best Actor nomination for East of Eden, while Kazan was nominated for Best Direction. The film nabbed a Golden Globe award for Best Picture. Jo Van Fleet earned an Academy Award for Best Actress in a Supporting Role, as well.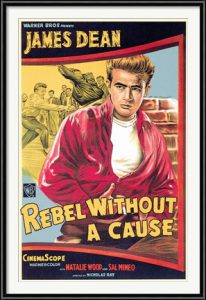 James Dean's performance in Rebel Without a Cause is perhaps the most memorable of his three films and certainly the most recognizable. Natalie Wood and Sal Mineo costarred and earned Academy Awards for Best Supporting Actress and Actor, respectively.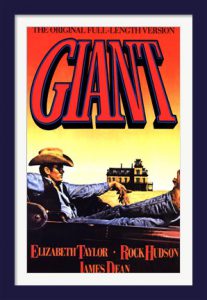 Hollywood legends Elizabeth Taylor and Rock Hudson shared the screen with Dean in Giant. Both Dean and Hudson were nominated for Best Actor in a Leading Role, but neither went home with the Oscar. Director George Stevens earned an Academy Award for Best Direction.
James Dean Photographs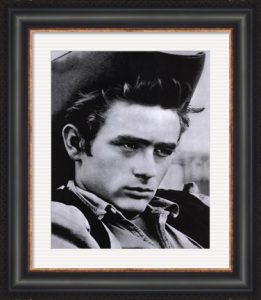 Actors, by nature, are photogenic. None more so than Dean. Here are two of our favorite black and white photos. The first is from the filming of Giant. The second was taken in New York City, by photographer Roy Schatt. FramedArt.com offers this image as both a duotone and as a conventional black and white print.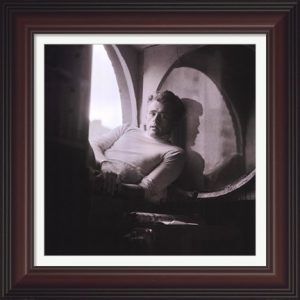 James Dean Tribute Artwork
You'll find an abundant selection of tribute artwork in our galleries. In Destiny Highway, Chris Consani portrays Dean leaning against a gas pump, in front of Norma Jean's Roadside Diner, while the ill-fated Porsche sits ominously in the foreground.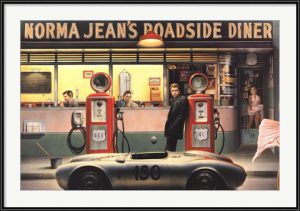 And last but not least, one of his most famous quotes, as a canvas print, and as a remarkable photographic series …