Finding gifts for the special little people in your life can be a time consuming and expensive task! Our framed art gift ideas make your life way, way easier! With our gift ideas pages, you can find the perfect for the little lady, little man, or extra little one in your life.  Art is emotional, personal, and full of color, just like your kids! Get them the gift that will stick with them as they grow.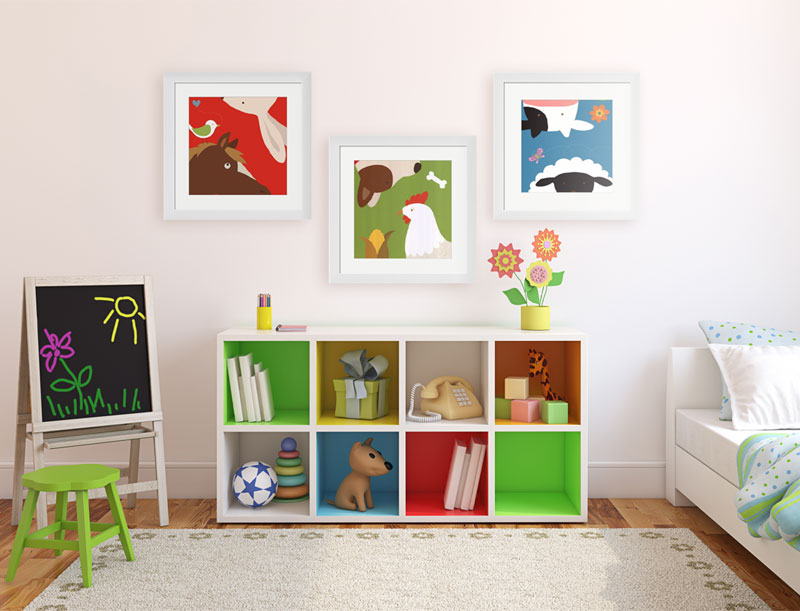 Framed Art Gifts for Girls
Little girls are so. much. fun. But buying for them can be a challenge! Girls are as diverse as their many different thoughts and feelings might suggest. Their imaginations are incredible–but they can run wild! Finding the perfect gift for your little girl takes both intention and attention. Take a day, and listen to the things that interest her. What questions does she ask you? What songs does she sing when she thinks you're not listening? These are all clues to the perfect framed art gift!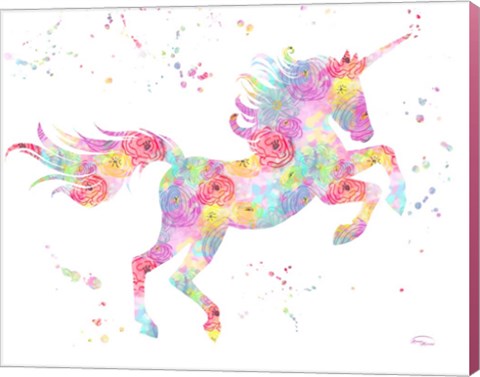 There's no doubt about it: your little girl has style. She has interests. She might even have imaginary friends. Find a framed art gift that fits with the many facets of the incredible little girl in your life.
Keep in mind: it is important that you match that choice with the right frame. FramedArt.com offers many different options such as black, or wood grain. This is also a great opportunity to make a choice that will fit with her bedroom. If the room is rich in pink and other soft colors, then a wood grain would accent the room perfectly. Matching the frame to the furniture is critical too–so pay attention to the shade and texture of the room as a whole! If her room is bold and dark, then a good black frame with deep rich color canvas or print art will be perfect.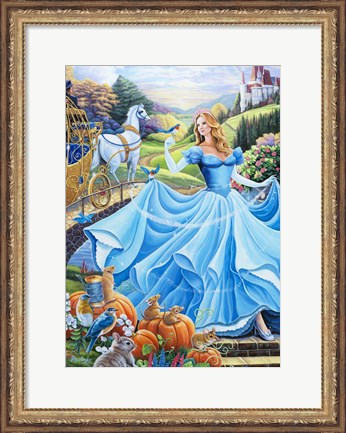 If you choose a classic print or canvas piece of art, your girl can use it year-round in her room. Some art is specific for an occasion, such as Christmas, or Halloween, but a good classic print with flowers or nature can become a focal point and accent her room with flare and substance. Again, matching the room's color scheme or furniture to the frame is crucial to the overall feel of the room. See more framed girls' room art!
Framed Art Gifts for Boys
Boys. Little boys are just as fun, and just as challenging, as their female counterparts! Your little boy could be interested in one thing one day, and something else another. He's growing! And so is his unique view on the world, and the things he loves about it! You should always keep a sharp eye on your little man to see what is piquing his attention and shop accordingly. He's going on new adventures every day. Your adventure is finding the perfect framed art gift this holiday!
When choosing a framed art gift for your little dude, it's very important to consider both the boy, and his living space. Choose colors that accent what he already has, and it will fit seamlessly into his room. Don't rule out choosing a piece that can contrast with the current style of the room either, as a bold and stand out piece of art can add much-needed pop and break to an otherwise common room. If looking for a seamless blend, make sure the print is the same or similar hue of the wall or furniture itself, such as a light blue print on canvas to meet with a soft blue color of the wall.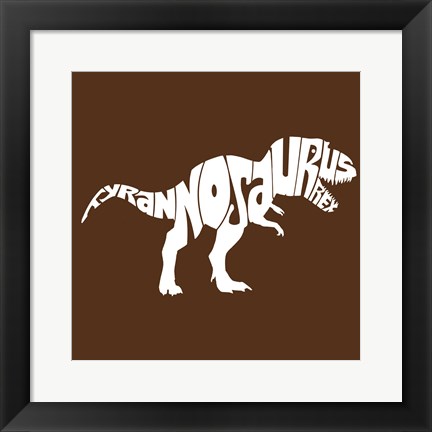 Have you noticed all of the dinosaurs in this post? Yeah, we love dinosaurs. Choosing timeless subjects like dinosaurs, with classic color patterns and solid wood frames, you can make just about any little guy happy. (You can even keep this stuff up all year! Multiple years! Dinosaurs never get old! Well, you know what we mean!) Even if the room changes over time, the artwork will fit with any new change that is made. Dinosaurs could be in color or in black and white depending on the overall theme of the room, and when tastefully done, will not overpower the room. Check out more 
dinosaur framed art
!
Framed Art for the Littlest Ones!
Buying gifts for your toddler or baby may not seem all that difficult– after all, they cannot talk, or express what their personal tastes are! Basically, they have to like what YOU like! However, the task of buying the right gift for them can be as challenging as buying a gift for anyone. You want to start them off on the right path with the right tools to make their minds blossom and grow each and every day.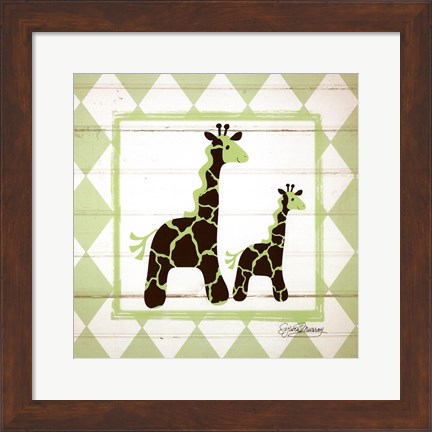 Fine art for a playroom can be a wonderful addition, and when your toddler has play dates, you can rest assured that your guests will revel in awe at the fine art and how it compliments the room's color scheme and furniture. This art can be both playful and educational, to help your toddler grow and learn as she plays. When you find a piece that has a great wood accent frame, it will make his playroom complete and whole.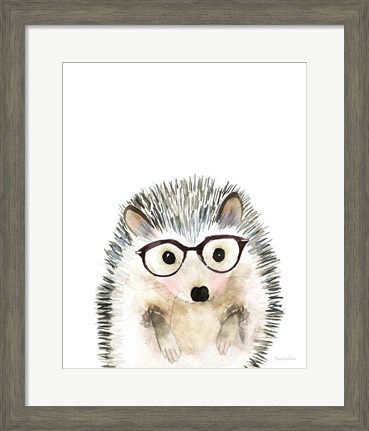 We hope this framed art gift guide helps make gift giving even more fun in your household this holiday season!