Jackson Pollock art is famously elusive, eclectic… and really awesome. His chaotic splashes of color are some of the most widely recognized works of art on the planet. But most people don't know much about the artist behind these famous works. We're about to change that. In this post, we'll dive deep into the mind of Jackson Pollock, the artistic brain behind the enormous splatters we have grown to love.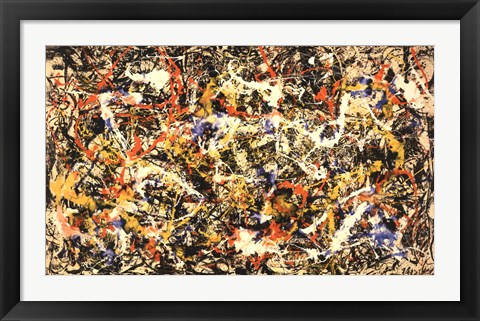 Jackson Pollock: An Origin Story
We have covered many artists in our Behind the Frame series on the blog, from Salvator Dali to Vincent VanGogh. But never before have we started our story in… Wyoming. Jackson Pollock was born in Cody, Wyoming in 1912, the youngest of five brothers. Pollock's early life was not smooth. Like many artists, he struggled to fit into conventional educational settings, and was expelled from multiple high schools, even on that capitalized in manual arts.
Finally, he followed his brother Charles to New York City, where they studied art together under Thomas Hart Benton. At the Art Students League of New York, the Pollock brothers learned a rhythmic use of paint and the fierce independence that is essential to at.
Another lesser-known and unconventional influence on Pollock's art was the Jungian psychotherapy he experienced to help fight his alcoholism. His doctor, Joseph Henderson, decided to engage Pollock though his art, and would have him make drawings to battle his disease. These concepts stuck with Pollock, and definitely influenced his style.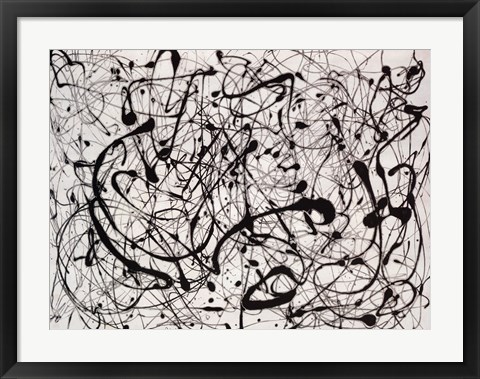 An Outpouring of the Mind
Pollock continued to use art as an "outpouring" of his mind long after his therapy with Dr. Henderson. While studying surrealism, the artist began to understand how the unconscious and subconscious mind could be translated on to canvas. Since he had experience with murals, he knew the power of painting on a giant scale. And his early therapeutic drawings would continue to shape the way he emptied his mental turmoil into his art.
It is these expansive, paint-splattered works that made Pollock famous. In 1949, Life magazine conjectured that he may be the greatest living painter in the country. This revered artist flung paint at canvases with a stick, but his unconventional processes only made his art more intriguing.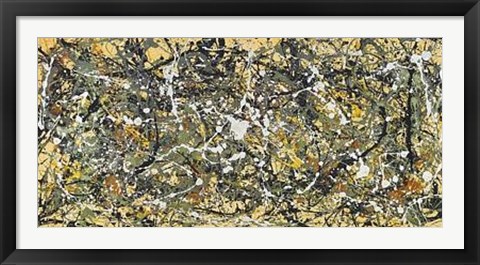 Jackson Pollock's Shimmering Substance
"Shimmering Substance" is the name of the painting pictured below, but it's also a term very appropriate for Pollock's art. Though sometimes initially misunderstood, the wild art of Jackson Pollock had immense, shimmering substance. The many experiences of his life fueled a one-of-a-kind body of art that still evokes awe and deep emotion from those who view his art. Though Pollock's immense paintings are uniquely impressive in person, framed renditions of his art are a great addition to any room. Browse all of Pollock's art on the FramedArt website!