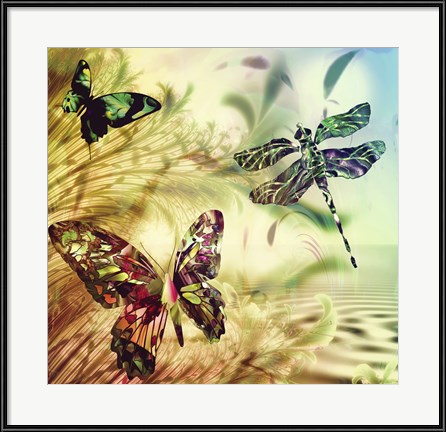 With summer in full swing, the Flying Insect Art collection is one of the favorites here at FramedArt.com. Our archives contain over 3,400 framed insect prints, organized into several key categories. The styles span the gamut from vintage Victorians and crisp photographs through whimsical graphic prints and captivating contemporary insect artwork. Whether you're enjoying the fruits of the garden or swatting away the mosquitos, there's no denying the impact of insects!
Dragonfly Art
The Dragonfly is a delightful double-winged symbol of independence and a favorite subject for tattoo art. The FramedArt.com Dragonfly Art collection contains nearly four hundred prints in a wide variety of styles and sizes. The Blue-Eyed Darner (Rhionaeschna multicolor) is one of the most common Dragonflies in North America. 
Bee Art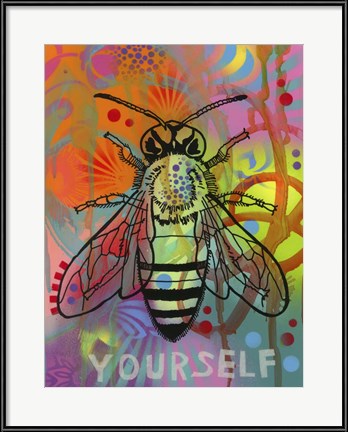 No doubt about it, bees invoke the full range of emotion, from the love of honey through the fear of the stinger. While the FramedArt.com Bee Art gallery is one of the smallest in our flying insect art collection, with slightly over two hundred prints, it contains many beautiful pieces. Bee Yourself, by Dean Russo is unique and inspirational.
Butterfly Art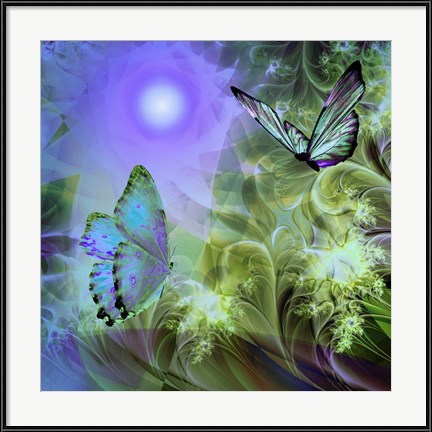 Butterflies are nature's most hypnotic pollinators, with exquisitely patterned wings that paint an elusive and colorful flight of fancy across fields and gardens. Finding one at rest on a flower is always a treat for photographers and artists alike. The FramedArt.com Butterfly Art collection consists of over 2,400 beautiful butterfly prints.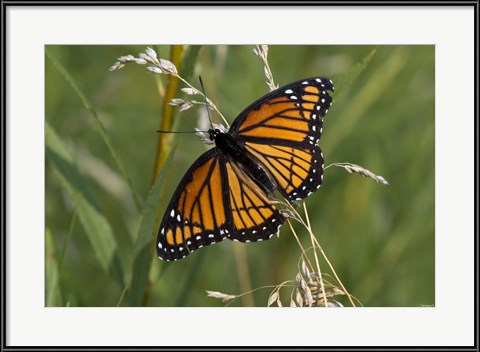 You'll find quite a few Monarch (Danaus plexippus) in the archives. Known as the "Milkweed Butterfly," the Monarch is ubiquitous in North America, and we have an entire category for Monarch Butterfly Art. Sadly, overdevelopment threatens the species.
Habitat preservation is often overlooked. The Watershed Butterfly Festival, held in nearby Pennington, is an annual celebration that focuses "on the importance of maintaining the delicate balance between humans and the natural world." The Watershed Institute's Kate Gorrie Butterfly House is open from mid-June through early October, seven days a week, from dusk until dawn. It's one of the coolest places to visit in Central New Jersey with children.