Tree art blossoms in as many different forms as the trees they depict. We're entering into a long-awaited Spring season. But tree art from every season provides a beautiful representation of nature that you can hang on the walls of your home or business. We're going to begin with spring, and then walk through a forest of our favorite tree art from every season.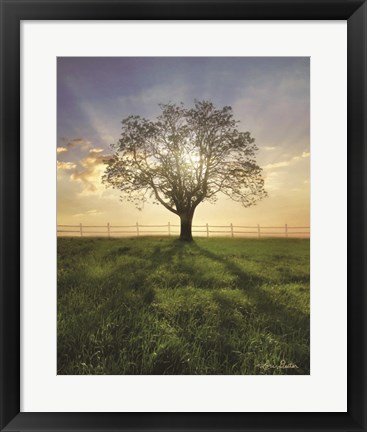 Tree Art: Spring Blossoms
One of our favorite topics on the Gallery Tour Blog has to do with the health benefits of the color green. Spring tree art delivers an abundance of green in a beautiful package. Our favorite tree art featuring trees in the springtime comes from artists who work in a variety of mediums. One is definitely The Weeping Willows below by Claude Monet. Soak in some of that bright green!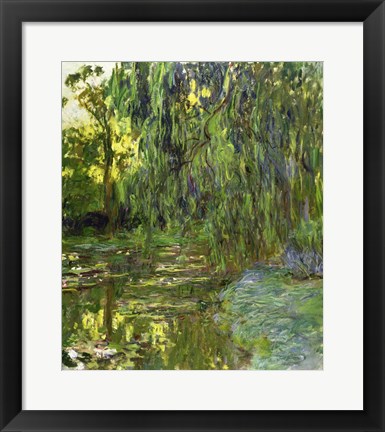 Another painter we have featured on the blog is Gustav Klimt. This Apple Tree was painted by Klimt in 1912, and its beauty continues to be unparalleled. We especially love the flowers that sit under the tree; there's nothing quite like the bright colors of wildflowers!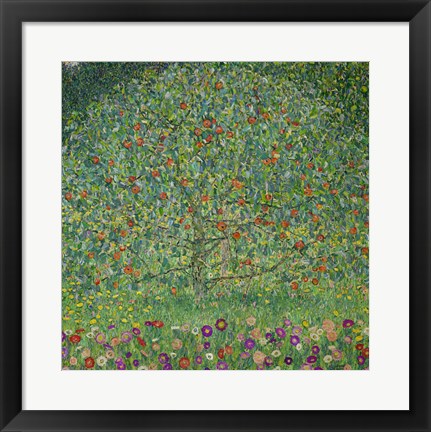 Springtime tree art is a great option for decor in children's bedrooms. The bright colors, especially when wildflowers are included! Even though trees are not traditional "kid" subjects, these two paintings would look great on a bedroom wall.
Tree Art: The Brilliance of Autumn
If you're looking for a true pop of color in your wall decor, consider autumn tree art! The reds, oranges, and yellows of the fall leaves add a unique level of brightness to any room. Instead of the calming effect of the color green, these "warmer" colors can bring on some excitement. Warm colors are also proven to stimulate the appetite, so consider some autumn tree art for your kitchen or dining room! Check out these brilliant fall colors: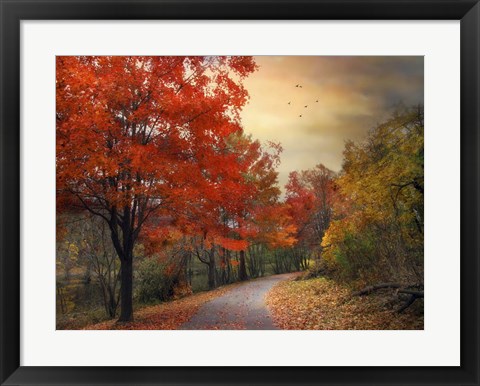 Autumn Maples by Jessica Jenney has a classic, cozy feel. We can feel the crisp breeze and hear the crackle of leaves as we imagine a walk down this autumn path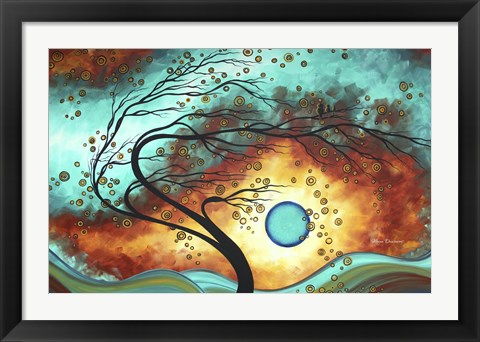 Megan Duncanson gives us a more abstract interpretation with Family Joy, pictured above. We love the playful movement of this piece, and could picture it right in an entryway or mudroom!
The Calm, Cool Tree Art of Winter
Winter gives us another perspective on the beauty of trees. Sometimes, they are decorated to celebrate a holiday. Other times, they are bare, leafless, and still. Black and white tree art is a very popular choice for home decor, specifically in the bedroom or more formal dining room. This photograph of a Tree in the Mist is a sobering, stoic example: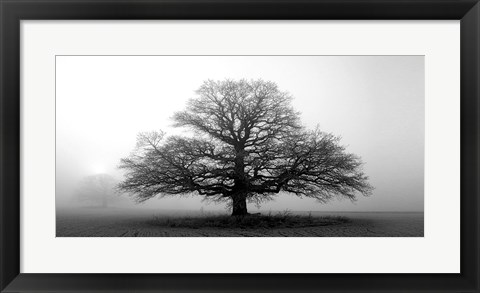 We find a similar look in Ilona Wellmann's Winter Trees. There's something about trees standing in the snow that leaves us in awe of the beauty of nature.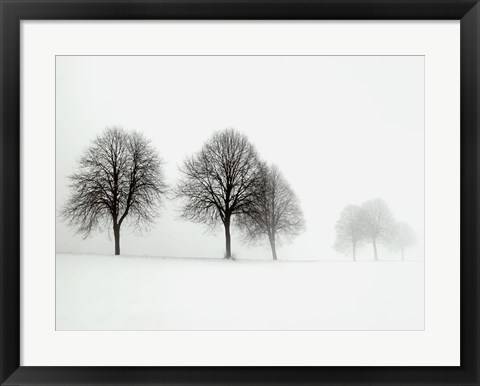 And finally, here is that beautiful Christmas Tree we mentioned before. For some, the symbol of the Christmas Tree is one of the most heartwarming images there is. So even though it's still a ways away, we thought we would add it here to round out our post on trees from every season!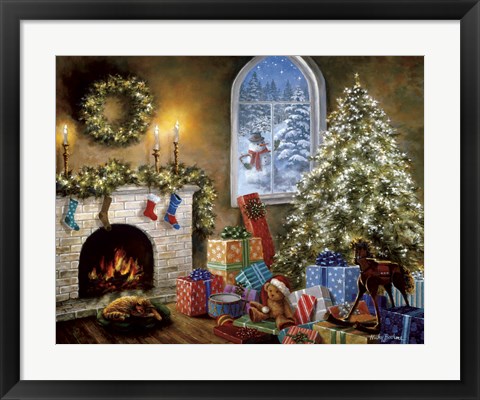 Hopefully, this post gave you a wide range of examples of tree art from every season! But if you're looking for something a little bit different, don't hesitate to check out the full range of tree art available on FramedArt.com! (Warning, there may or may not be over 10,000 options!) And don't forget, you can customize your frame to match literally any style of home decor!
Happy Spring!