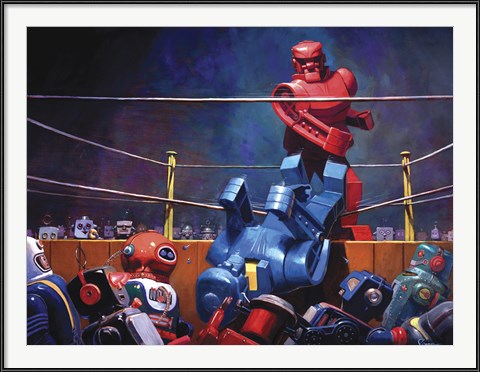 It's easy to bring the excitement of your family's favorite pastimes to the den walls with framed sports art from FramedArt.com. Our diverse collection of sports posters covers every niche, while our online configurator makes it a snap to match the frame and mat to any decor. Stop in and browse the sports art in our galleries … you're sure to find a winner!
You Miss 100% of the Shots You Don't Take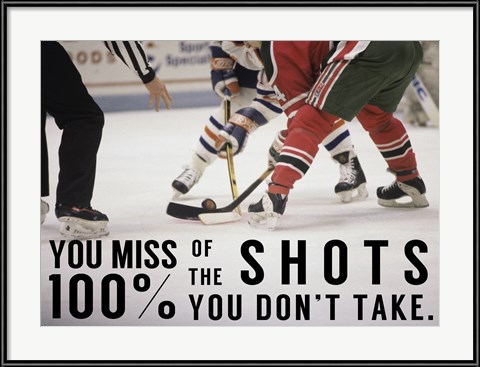 Hockey art is one of our most popular sports artwork categories. The quote, "you miss 100% of the shots you don't take," is widely attributed to Wayne Gretzky, a.k.a. "The Great One." Over the span of twenty years (1979-1999), Gretzky played for the Edmonton Oilers, Los Angeles Kings, St. Louis Blues, and New York Rangers in the National Hockey League (NHL). He continues to hold the honor of leading the NHL's in both scores and assists.
Muhammad Ali: The Greatest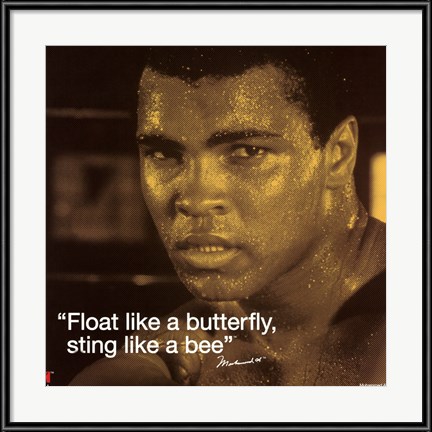 Our collection of Muhammad Ali posters and prints pays tribute to The Greatest with a brilliant set of black and white photographs and colorful graphic artwork from Murray Henderson, Gregg DeGroat, Anna Malkin, and Rock Demarco. You'll find historic photos of the first round knockout against Sonny Liston and the infamous Joe Frazier window taunt, among the gems. Many of the prints ship within one to two days and are available in multiple sizes. Our boxing art category features some uncommon pieces, including Eric Joyner's Roc Sock (shown above).
Norman Rockwell Sports Prints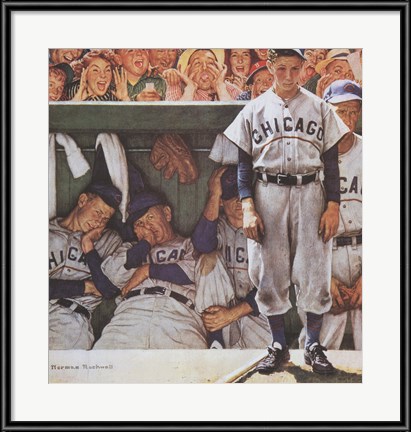 Our collection of Norman Rockwell prints includes a healthy number of sport-related paintings, including a good number of football, baseball, basketball, golf, skiing, and fishing pieces. Many of Rockwell's pieces were featured on the cover of the Saturday Evening Post, back in the day. The September 4th, 1948 edition featured Dugout (Bottom of the 9th). This epic piece conveys the Chicago Cubs dismay in the midst of a double-header trouncing courtesy of the Atlanta Braves.
Stadium Photographs = Quintessential Sports Art
Our growing sports artwork galleries have something for everyone and it's not just about the players. The right framed stadium print pays homage to your favorite team, town, or alma mater. It's the perfect gift for a life-long fan or recent college graduate.