Rembrandt art is anything but basic. The art of Dutch painter Rembrandt van Rijn spans the spectrum from intricate to downright intense. Rembrandt was a master of all types of painted portraits. He cranked out dramatic landscapes, historical happenings, and scenes of Biblical proportions… literally! If this blog post doesn't sell you on the mind-blowing beauty of Rembrandt art, nothing will!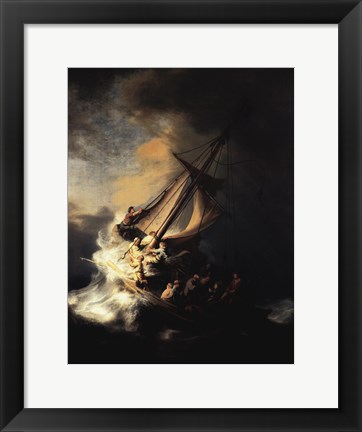 Rembrandt Paints All the Feelings
Rembrandt's paintings often veered toward the natural. Storms, landscapes, and painted stories litter his portfolio. But there's another natural aspect of life that Rembrandt loved to paint: feelings. Every painting is packed with enough emotion to blow you off your feet. Rembrandt believed that human emotions were more important than any other aspect of life, and his art clearly shows it. He conveyed human feelings through historical and religious contexts, often illuminating pieces of the story that we otherwise may not have considered.
Here are a few paintings that blow our previous views of historical stories out of the water: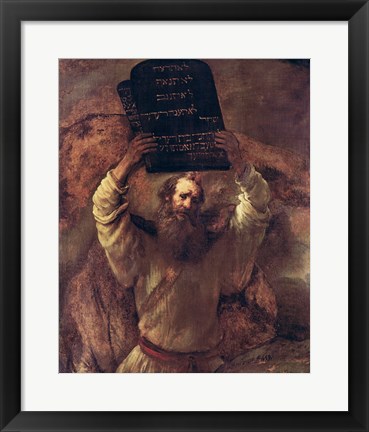 If you've read the Biblical story of the Ten Commandments, you may know the basics: Moses goes up a mountain, he gets some instructions from God, and he goes back down the mountain to find that the people have gotten into some mischief while he was gone. He breaks the stones in a temporary fit of rage, and starts over. We can picture the scene pretty easily (who hasn't lost their temperature after they have found that their kids melted all their jewelry while they were gone?!) But Rembrandt's depiction shows an anguish that's more than just a flash of anger. It's almost as if Moses feels sorry for what the people have done; for all of the life and love they have not discovered. Rembrandt, you're deep, man.
Artemisia AKA Judith at the Banquet of Holofernes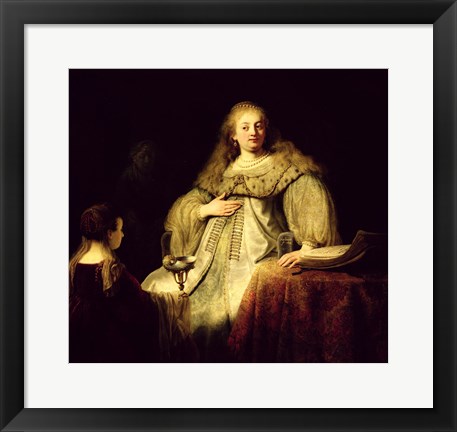 It took centuries for historians to figure out what exactly Rembrandt had in mind when he painted this young, obviously rich lady. At first, people thought it was Sophonisba or Artemisia, basically a generic queen looking fancy. But later, overachievers in the art world identified the lady as Judith at the banquet of Holofernes.
The Book of Judith is an ancient text that wasn't included in the Bible. The story revolves around a beautiful and daring widow, Judith, who is up and arms because her fellow Jews are not trusting God enough. To show her own ruthless trust, Judith goes to the enemy camp to meet with Holofernes. She basically becomes a double agent, promising the enemy information about the Israelites. After gaining his trust, she DECAPITATES HIM. She brings his head back to the Israelites as the ultimate mic drop.
What originally looked like your basic queen is actually the fierce story of a fearless widow. Rembrandt, you know how to pick em..
Rembrandt: King of Selfies
One thing Rembrandt is known for is… painting himself. But he wasn't into filters and air-brushed edits… Rembrandt painted himself with a vulnerable sincerity that really tugged at the heartstrings of the ladies. Sometimes, Rembrandt painted himself in costume, and in other times, he was just an everyday dude. But whenever he embarked on a self-portrait, he checked is vanity at the door.
Even in the painting below where he depicted himself in some really fancy garb, he was real about his features, even giving himself a tired, almost worried look. It feels like a framed page of Rembrandt's own diary.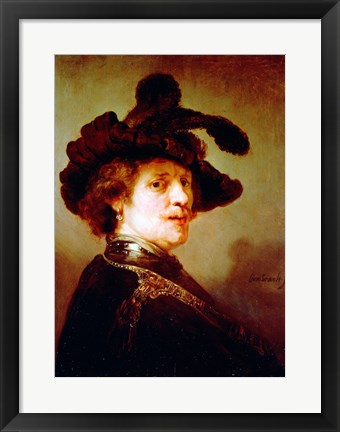 Rembrandt's portfolio of diverse, emotional pieces goes on and on. The unique intensity of Rembrandt art is truly worth taking in, or even hanging on your well. Browse our complete collection of Rembrandt Art here, and give your home's decor some much-needed emotional depth!