Vincent Van Gogh is the preeminent Post-Impressionist. He was born on March 30th, 1853 in Zundert, Netherlands and left this world in late July 1890. His innovative techniques laid the groundwork for modern art. The Starry Night (1989) is his most famous painting and is one of a pair of similarly named pieces. 
Don McLean paid tribute with his classic song Vincent (Starry, Starry Night), which was released on the American Pie album, in 1971. As legend has it, the song was written on a paper bag after McLean read a book about Van Gogh's life.
Vincent (Starry, Starry Night)
Starry, starry night

Flaming flowers that brightly blaze

Swirling clouds in violet haze 

Reflect in Vincent's eyes of China blue.

Colors changing hue

Morning fields of amber grain

Weathered faces lined in pain

Are soothed beneath the artist's loving hand.

And now I understand what you tried to say to me

How you suffered for your sanity

They would not listen, they did not know how

How you tried to set them free.

Perhaps they'll listen now.

– Don McLean

Popular Van Gogh Prints
Starry Night Over the Rhône (1988) predated the more iconic The Starry Night, which was painted while Van Gogh was institutionalized at Saint-Rémy-de-Provence. While plagued by mental instability, his last few years were remarkably prolific. Sadly, fame and acceptance did not come until well after his unfortunate passing.
Self Portrait (1888) is just one of many self-portraits that Van Gogh painted over the years.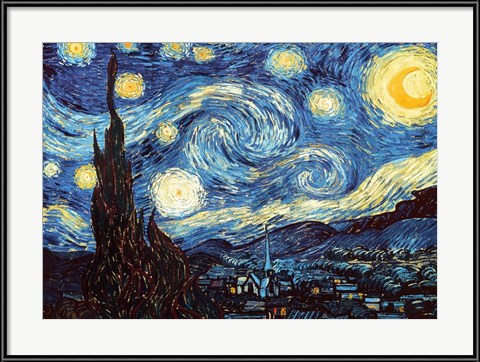 The Starry Night (1889) can be seen at the Musuem of Modern Art (MoMA) in New York City.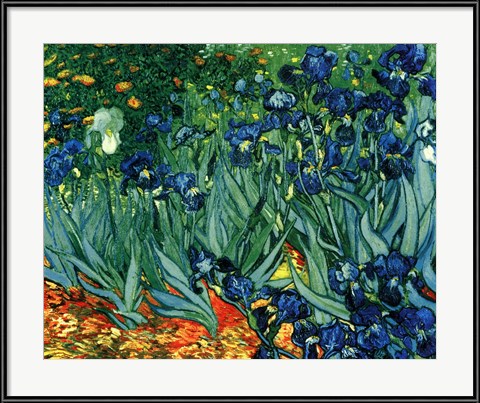 Irises in the Garden (1889) is one of a number of Van Gogh's iris paintings. It is on display at the J. Paul Getty Museum in Los Angeles.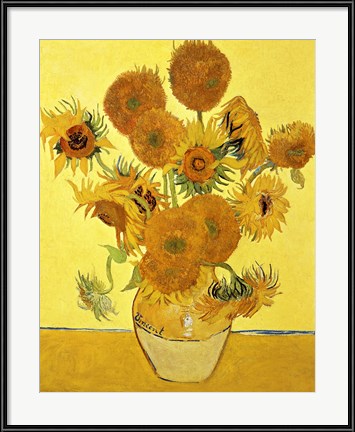 Sunflowers (1988) is one of Van Gogh's most popular pieces. He produced two series of sunflower paintings.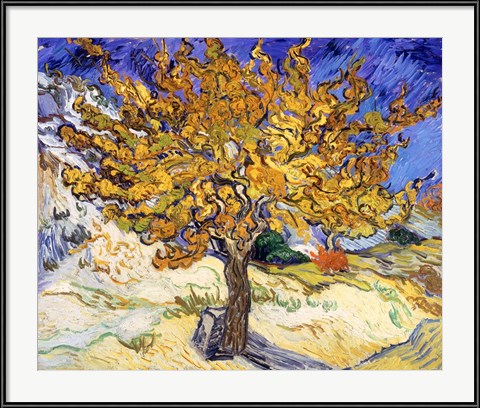 Mulberry Tree in Autumn (1889) uses a heavy Impasto texture that is almost three dimensional.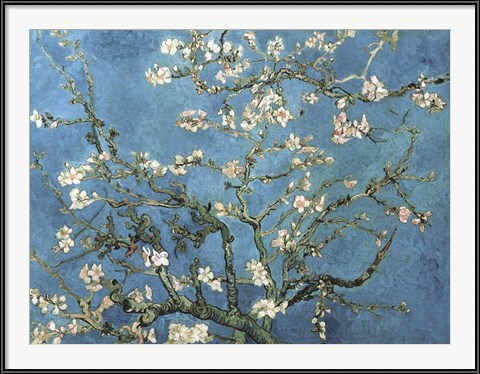 Almond Blossom (1890) hangs in the Van Gogh Museum in Amsterdam.
Browse our catalog of framed Van Gogh art.