Valentines Day has come and gone… but the romance doesn't have to stop here. Passionate bedroom decor keeps the love alive all year round. If you're looking for ways to spark fiery feelings in the bedroom, browse this post for great sultry framed art. Whether you prefer a modern, bold, or classical decoration style, there are plenty of great pieces to choose from! Take the momentum gathered from your Valentines Day festivities and keep the passionate feelings going…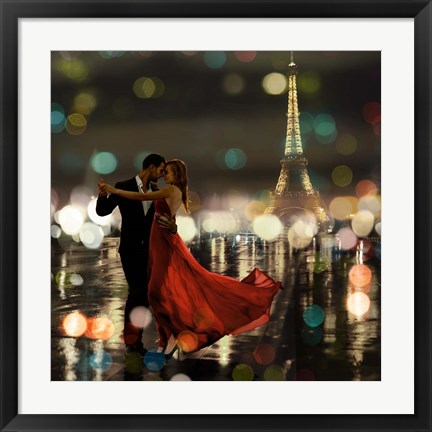 Passionate Art for the Modern Bedroom
Passion and love inspired some of the greatest modern art.  Modern art encourages romance in an abstract, yet undoubtedly strong fashion. One of the best places to hang passionate, modern art is above the headboard in the bedroom. If you're looking for a more modern piece, go big and bold over the bed, and look for purples and reds to instill warm and excited emotions.
Georgie O'Keeffe's "Petunia" uses the sensual form of a flower, combined with deep, rich purple hues. This piece possesses a certain allure that makes it perfect for the bedroom.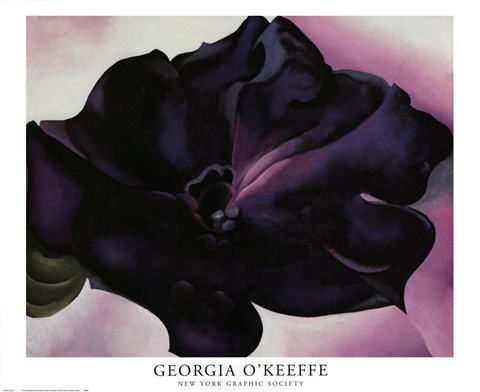 Decorative Art With an Intimate Feel
A more classically decorated bedroom with gold and brass will take a different approach to passionate bedroom art. But just because you're going classy doesn't mean you can't get sultry. This subtly steamy work by Taylor Greene (shown below) gives off a passionate vibe without going over the top.
Another way to encourage intimacy in the bedroom is to take a good look at your furnishings. Rigid, formal furnishings look great in highly decorated rooms, but looks aren't everything. Well-stuffed furniture with soft upholstery extends the invitation to come in and stay a while. Pairing comfortable furniture with the perfect framed art creates the perfect mood.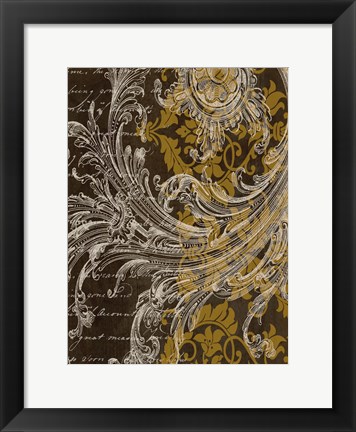 Creating Passion With Words
If you can't always think of the right thing to say, let your wall art do the talking. Wordy wall art gives off a clear romantic vibe, especially when accompanied by a romantic design. A lot of framed art featuring words delves into different languages. French is a popular choice; so many French words surrounding love and romance just sound romantic!
The art below by Melody Hogan is one in a series of worded love art. In English, "mon coeur" translates to "my heart."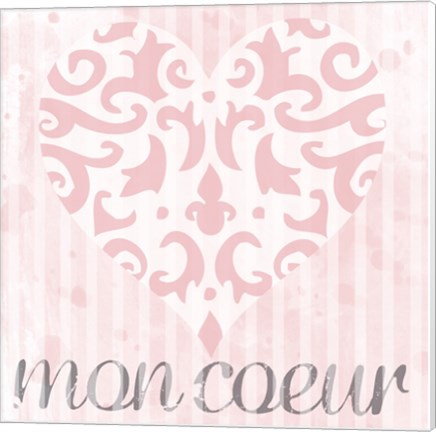 Pop Art for the Contemporary Bedroom
Passionate pop art is the last category we'll cover in this post, but it's one of the most fun. The contemporary decorating style often pushes the boundaries of erotic decor. Pop art doesn't have to bed edgy, though, and can bring a fun "pop" of color to the bedroom to spice things up.
Lips, or rather, the image of the "lipstick kiss" is an undoubtedly romantic symbol. Adding a little sparkle and shimmer to this classic image heightens the romance even more.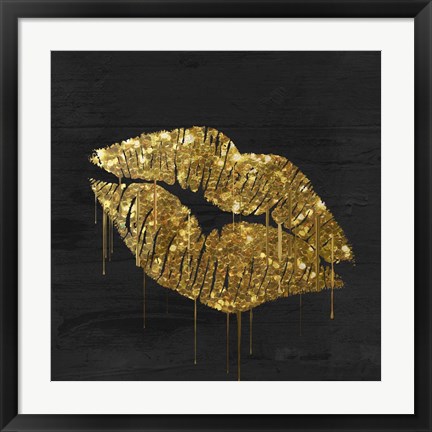 Whatever your bedroom style, framed art can help up your passion factor. Use art to make your bedroom a space where love is in the air, in the month of February, and beyond!