Living room wall art can be hard to choose, especially without the guidance of a decorator. The artwork on the walls of your living room acts as a centerpiece for your entire home, so picking the right pieces is a serious task that should not be hurried. Bold, interesting framed art is a commitment, and you'll need to invest sufficient time to select the perfect piece.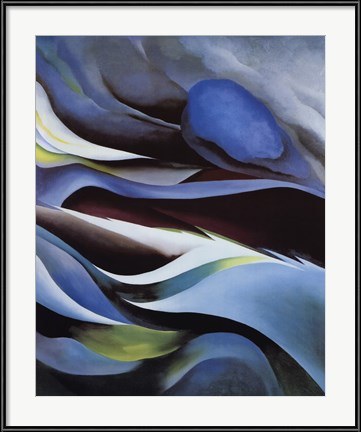 If you feel the pressure mounting as you read this post, don't worry. We have you covered! Follow these four guidelines for choosing living room wall art, and feel confident in the art that surrounds you and everyone invited into your home.
Living Room Wall Art Should Excite You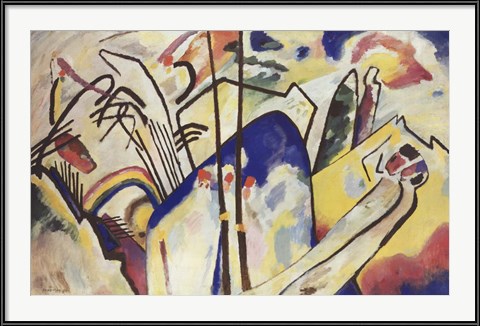 Don't be afraid to get a little selfish When choosing living room wall art. The impulse to focus on the opinions of guests can be tempting, but who is going to see your decor every day? You. Pick out pieces for your living room that invigorates you, inspires you, or ignites your passions.
You should never have to apologize for your walls. The edgier your living room wall art is, the more memories it will create. Unique wall art invites questions, conversations, and sometimes, debates. Venture into the world of Kandinsky prints (shown above) or Dali prints for artwork that is both classic and a little bit off-beat.
Living Room Wall Art Should Tell a Story
When art is at its best, it tells an intriguing, original story. Black and white photographs are a popular choice because of the deep shadows, details and unique perspective they give to each viewer. Bohemian art and abstract art are other forms of artwork with a high level of storytelling ability.
When you choose living room wall art, get to know and love the stories that each piece tells. They not only give you the opportunity to share the story with guests but also help you form a relationship with the art in your living space. It may sound strange, but connecting with your artwork makes a house feel more like your home.
Living Room Wall Art Doesn't Have to Match the Furniture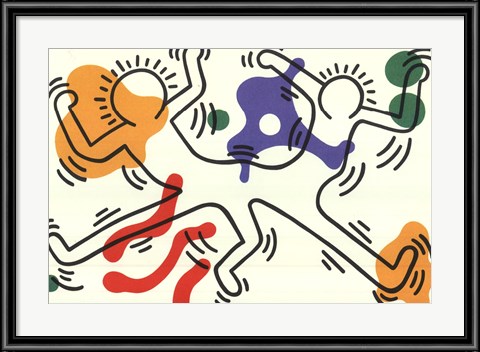 The walls of your living room don't have to match the furniture. Sometimes it's better if they don't. Framed art that provides a bit of contrast to the rest of the room, whether in style or color, will get much more attention than art that blends right into its surroundings.
If the rest of your living room features decorations in a more traditional style, try some modern art to mix things up. Bold, colorful prints can give a high contrast to an otherwise low-volume room. Conversely, black and white contemporary art can be a great addition to a living space that is full of color.
Living Room Wall Art is Worth an Investment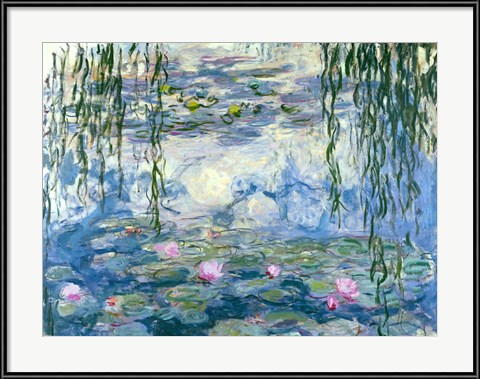 When it comes to your living room wall art, don't be tempted to skimp. Low-quality prints or frames can cheapen the vibe of your entire living space. Put in whatever resources you have available and purchase living room art that will last. Most importantly, it will leave a lasting impression.
If you are decorating on a budget, prints of classical works of art can be a lower-cost option that still yields an impressive outcome. Browse some VanGogh prints or Monet prints (shown above) if you're not sure where to start. You can also invest in a high-quality, attention-grabbing frame if you choose artwork that is smaller in size.
Conclusion: Choosing the right living room wall art is essential, but it doesn't have to be hard. Follow these four tips, and display some inspiring, bold art that inspires you, and helps tell your story to others.