From the astonishingly simple to the crazy complex, drawing and etchings never fail to be interesting. In this post, we'll explore different subject matter, style, and artist, and dive into the vast, intricate world of drawing!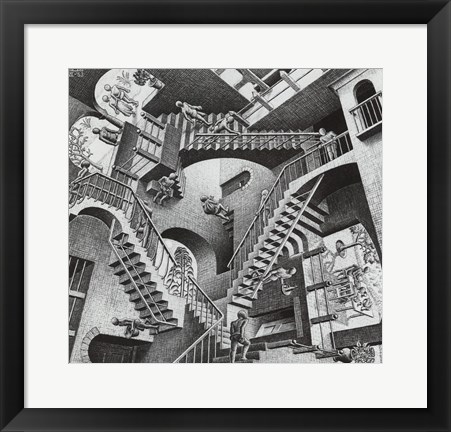 The Drawing Genius of M. C. Escher
No one artist claims to have brought drawing into the spotlight, but if there's anyone who has left a serious impression on the world of pen illustration, it's M.C. Escher. The featured piece in this blog post, Relativity, was first printed in 1953. In this fascinating drawing, the rules of gravity and physics no longer apply, opening up our imaginations to the possibilities of a world of "relativity." This piece is classified as surrealist art, and it utilizes a unique, three-dimensional style. Though the world depicted by M. C. Escher has been turned, sometimes literally, upside down, the people in the drawing continue to live their lives as usual. The effect of the real vs the surreal is stunning.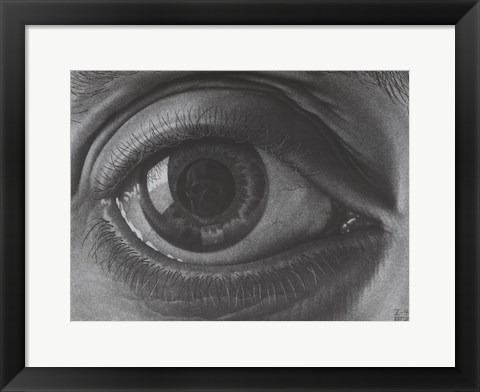 Escher has other pieces utilizing the surrealist and 3-D styles, but none of his works stand out quite as much as this one, Eye, completed in 1946. The realistic nature of this drawing is truly unbelievable. Every single eyelash, the subtle wrinkles, and the wet teariness of the eye almost fool you into thinking that you're looking straight into another soul. Escher isn't the only notable artist who works magic with a pen. Let's look at a few more.
Leonardo Da Vinci, Man of All Trades
The spectrum of art produced by Leonardo Da Vinci is mind-boggling. Da Vinci, an Italian artist born waaay back in 1452, produced art that ticked boxes in almost every category. Leo was a painter, a draftsman, a sculptor, an architect, an engineer, and, I think it's safe to say, a genius.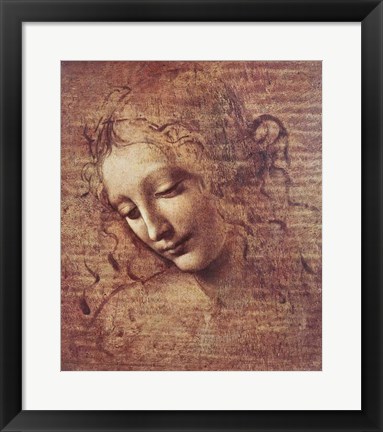 Leonardo Da Vinci's range of art includes beautiful fine art, like this rendering of a woman's face, and also his "draftsman" work, which includes some of his more scientific pieces like the one below.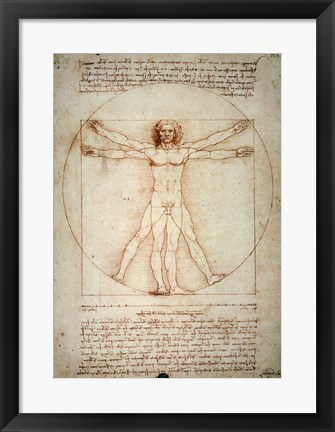 Da Vinci's drawings give us a glimpse into an amazing mind. The Lord's Supper and The Mona Lisa are often in the spotlight, but take some time to browse the portfolio of Leonardo Da Vinci. Your mind might just be blown.
The Simplicity of Henri Matisse
The drawings of Henri Matisse may be simplistic, but they are anything but simple. Matisse is famous for his colorful, sometimes abstract paintings of the natural world. But he also produced some beautiful line drawings that show us a different side of the art form.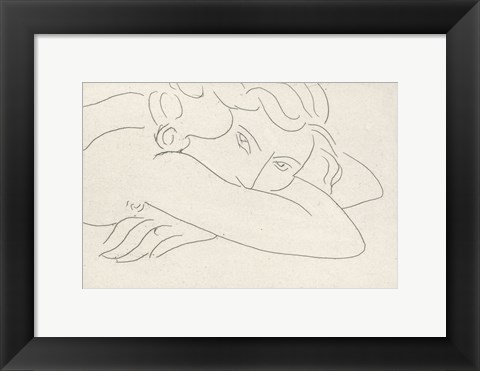 With just a few black lines on white paper, Matisse creates a full character with hopes and dreams, and leaves us to fill in the blanks. Sometimes, minimalist art is exactly what a room needs–not too much color, not too much distraction, just one piece you can take with you.
Everyone appreciates the beauty and imagination we find through drawings and etchings. Browse FramedArt.com's complete gallery here, and find the perfect framed piece for your home!