We've all seen a cottage decorated with traditional cottage art. Whether it's framed seashell prints, perfectly posed pelicans or seagull wall art that makes you want to guard your lunch. The classic cottage feel can be done well with carefully chosen cottage art. Add a bit of creativity, and your getaway could be downright inspiring.
Whether you want to head in a classier direction with black and white photographic prints, or invigorate your guests with bold color florals, the right framed art can make your cottage feel both cozy and contemporary.
Traditional Cottage Art with a Twist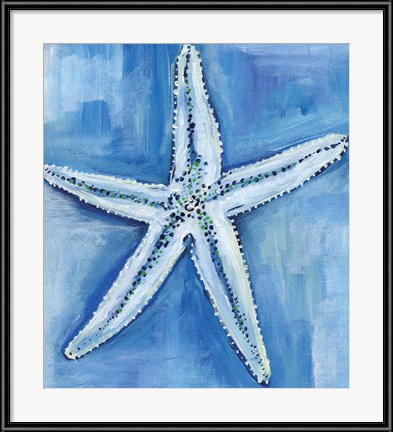 Classic cottage characters like starfish and seahorses are popular choices for cottage art because of their striking shapes and colors. Putting a spotlight on sea creatures can be fresh and original with modern art prints from under the sea.
How to Modernize Classic Cottage Art in 3 Steps:
Go Multi-Cultural

: Look for starfish art and seashell art in a variety of non-traditional styles with prints by artists from around the world.

Branch Out from the Marine Color Scheme: Instead of the traditional blues and greens, search for some rainbow-hued jellyfish art

 or a bright red seashell

 to round out the room.

Supersize It: Don't just stick to petite pictures — Go Big. Large depictions of small sea creatures and seashells, like this Giant Channel Whelk X-Ray photograph by Bert Myers, can reveal brilliant details. Try adding some intrigue to your walls with X-Ray seashell art!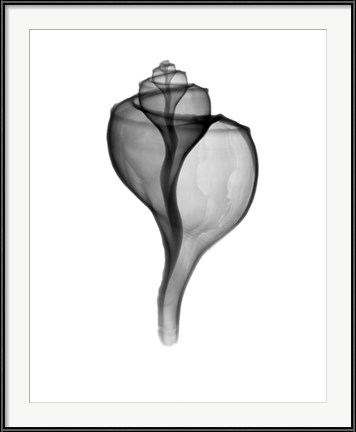 Taking Cottage Art in a Classy Direction with Black and White Photography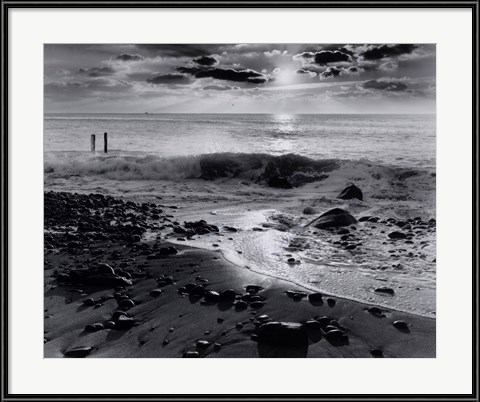 Nothing gives a space a clean and classy feel quite like black and white photos. Many prominent photographers have taken to the seashore to capture the unique lines and shadows of the water and sky. Bringing these images from the outside can elevate the walls of your cottage. Famous photographer Moises Levy has captured the awesomeness of the open water in many unique black and white photos. Levy is so prolific, you might fill each room with his photographs alone. Levy's dramatic image, shown below, Two Seagulls and Boats, appears to be a black and white image at first glance, but the muted color palette reveals itself upon closer inspection.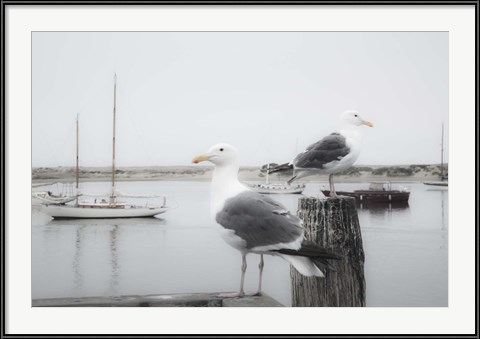 Black and white art that is more abstract and hand-drawn can also round out your cottage art. It has an imaginative feel that still fits with the color scheme. (Don't be afraid to branch out from the seashore subject matter, either!)
Create a Unique Cottage Space with Abstract Art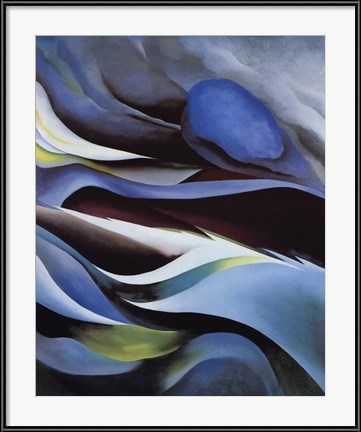 One way to add a creative spin to your cottage art is to keep the traditional creatures and colors and fracture the images through a more abstract lens. Abstract art refers to images that represent reality through original shapes and forms. Flowing paint and bold lines can give your cottage art a new perspective. Try water art that doesn't look exactly like water, or a depiction of a dune that keeps your eye just a little bit longer. Georgia O'Keeffe's stunning From the Lake No.1, shown above, is one of our most popular water art prints.
Choosing to keep with the theme without being obvious can be both eye-catching and conversation-starting. All it takes is a little bit of artistic originality.
Make Your Cottage Colorful and Creative with Bohemian Art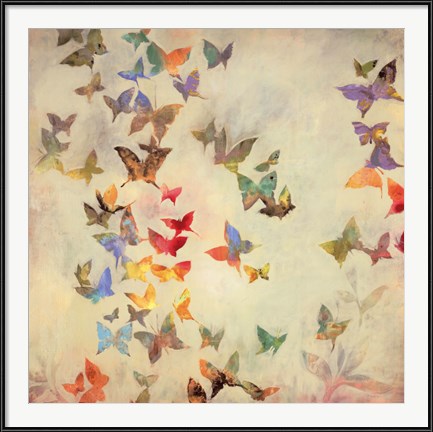 Haven't quite found the perfect look and feel for your cottage decor? Try bohemian art on for size. Bohemian art adds bold colors and patterns that make things bright and fun. Coastal Living recently featured a bohemian cottage in Venice Beach that took advantage of bohemian wall art. The tiny home's original furniture, as well as its creative use of lights and rugs, create an unforgettably eclectic look.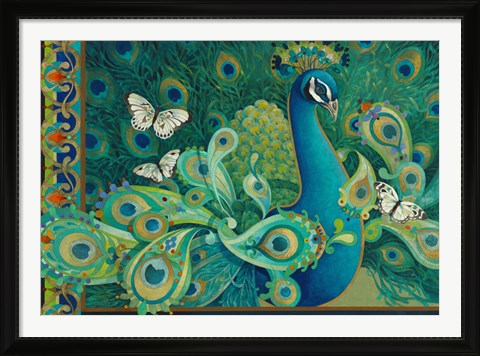 Conclusion: Cottage art doesn't have to be predominantly beach or boring. Be bold and creative with your wall art choices. Transform your cottage into a unique, fresh space that draws people in with both coziness and class.