It's Boss's Day, and your boss already has five new travel mugs on their desk. What do you do? Pick out the perfect framed art piece! If your boss has an office, and that office has walls, those walls need art. Here's a guide for how to pick out the perfect piece of framed art for any kind of boss this Boss's Day!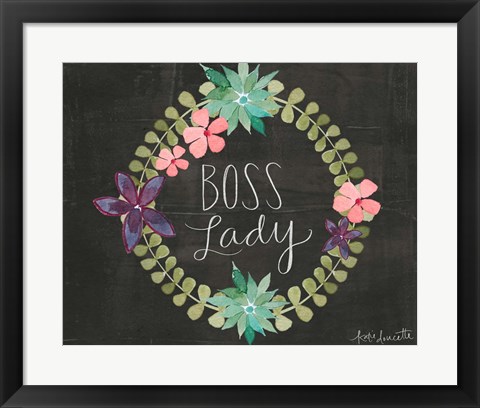 Boss's Day Art For the Minimalist
Some people have to find a gift for the boss who has it all. But some people have to find a gift for the boss who hates having it all. In fact, they have virtually nothing, and like it that way! Framed art is the perfect gift for the minimalist boss on Boss's Day! Even those with the simplest style need something on their walls. Here are some tips: Take a look at what's on their desk. Even if it's almost bare, you can probably detect your boss's style by looking at writing instruments, or even the desk style itself! Choose framed art that fits the color or general style of the few things they do have laying around.
You can also find hints based on what your boss wears, what they drink, or even what you know about their favorite heroes or respected leaders. For some, this may mean simple text to adorn their wall! Quotations are a. great option for the minimalist boss. We love this typographical print with a famous Steve Jobs quote (since Steve Jobs is basically synonymous with "Boss" in our book!)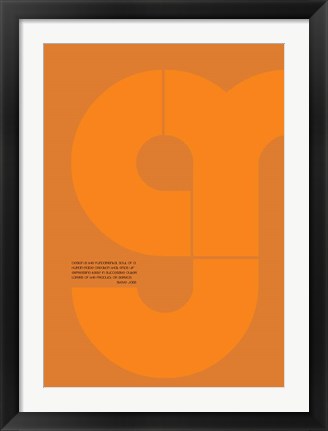 Boss's Day Art for the Maximalist
Is your boss the opposite of a minimalist? Are their walls… and desktop already chock-full of decor? Interestingly enough, this is where we can take a page out of the minimalist tip list. You can use a framed art piece to give your boss's eyes a break! A simple, clean, maybe even LARGE piece of framed art can provide a calming haven in the midst of a busy office. Think of it as a resting place for the eyes! We love this wash of grey from Jennifer Goldberger, shown below: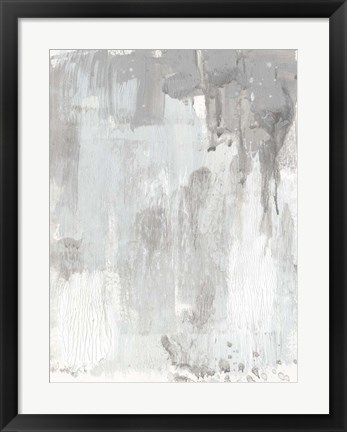 Also, imagine how victorious you'll feel when your boss clears some wall space for the art you gave to them! You'll score some major points!
Boss's Day Art for the Boss Lady
Boss's Day isn't just for CEOs. Whether she's your spouse, mom, or just a woman in your life who is an all-around rockstar, you probably have a Boss Lady in your life. This is their day, too. And you know what? Their job, whatever it is, probably isn't all that easy. But they're doing it, and they deserve some recognition. In fact, you may be a self-employed Boss Babe with no one on your staff other than you. It's time to celebrate yourself, and get some art that reminds you what an amazing job you're doing, each and every day.
Boss's Day Art for the Nature Lover
Do you have a boss who would "Rather Be Fishing?" Give them the gift of some indoor nature with framed art. Art gives us a necessary escape during the workday when we have to be in the office instead. Show your boss that you totally get it. Choose a framed art piece that embodies their favorite outdoor spot, so they can stare at it when they wish they were somewhere else! Won't it be great that the moment of calm can also remind them of you?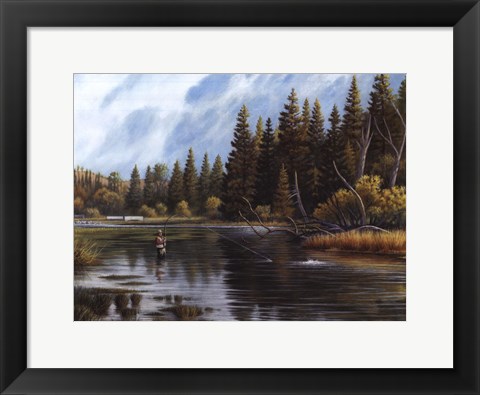 This Boss's Day, don't miss your chance to score some brownie points with framed art!