Salvador Domingo Felipe Jacinto Dali i Domenech, or as we know him, Salvador Dali, arrived on May 11, 1904. To celebrate his birthday, we created a post about his life, highlighting some of his mindblowing surrealist art. Dali wasn't the only surrealist artist of his day; he joined the movement because of the influence of Rene Magritte and Joan Miro during his visits to Paris in the 1920s. But Dali created such imaginative, colorful works that he remains the poster child for surrealism to this day.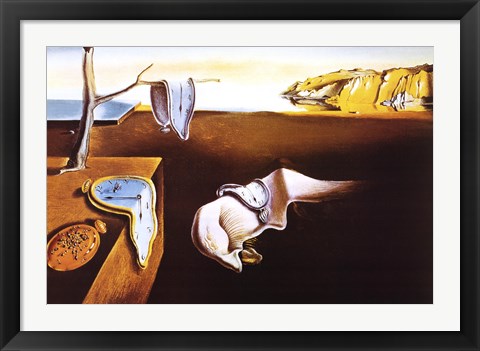 Salvador Dali's Early Life
The Persistence of Memory, the featured image of this blog post pictured above, is probably Salvador Dali's most popular painting. It also represents one of the themes of Dali's work: the strangeness of time.
"One day it will have to be officially admitted that what we have christened reality is an even greater illusion than the world of dreams," Dali once said. Dali's interest in art started at a relatively young age. His aptitude and skill emerged fully in his teenage years, and he had his first exhibition at the young age of 14. After his debut, he enrolled in the Academia de San Fernando in Madrid, studying the styles of Johannes Vermeer and Diego Velasquez. The concept of surrealism was introduced to him in the 1920s, and he connected immediately to the mind-bending style. Surrealism also fit with the outlandish persona Dali embodied throughout his artistic career.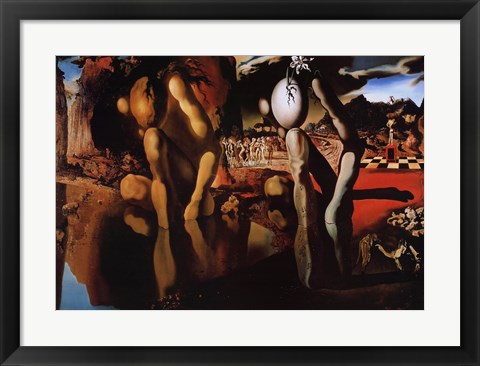 Surrealist Art in Every Medium
Though Salvador Dali entered the artistic spotlight with his ubiquitous paintings, his career blossomed within many artistic mediums. Dali also dabbled in printmaking, fashion, advertising, sculpture, writing, and even filmmaking, collaborating with Luis Bunuel and Alfred Hitchcock. His flamboyant personality and tendency to cause mischief made his life, itself, a form of surrealist art. In one famous quote, Dali said, "I myself am Surrealism," repelling other surrealist artists, but contributing to his growing fame.
Dali was reportedly very interested in Freudian philosophy, and many of Freud's ideas come out in Dali's art. The themes of eroticism, death, and decay are perhaps the most common in Dali's work, particularly his paintings. His symbolism is often clear and obvious, making his art increasingly fun to discuss.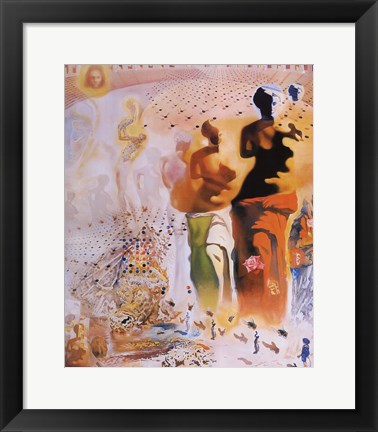 Salvador Dali's Surrealist Style
Salvador Dali went down in history because of his dreamlike illustrations. His paintings, in particular, showed off bright landscapes, playful images, and the metamorphosis of human form. One component that makes Dali's art so popular is the clear precision he uses in his paintings. Dali paints with intricate detail, sharp lines, and flawless shadows that appeal to a mass audience.
Dali's wide appeal makes his art an excellent choice for home decor. The bright colors of Dali's paintings draw the eye, and spark conversation between both young and older viewers. Browse our collection of framed art by Salvador Dali, and celebrate his birthday in style!