There are milestones and then there are MILESTONES. Holy cow, where did the time go? Today we celebrate the 60th birthday of the best selling female recording artist of all time, with a smashing selection of Madonna Wall Art. Madonna Louise Ciccone was born on August 16th, 1958, in Bay City, Michigan. She migrated to the Big Apple in 1978 to follow her dream and we are forever grateful. Her first album, Madonna, was released in 1983. A remarkable string of hit albums and singles followed. Like a Virgin, Vogue, and Take a Bow broke new ground.
No matter who you are, no matter what you did, no matter where you've come from, you can always change, become a better version of yourself."
– Madonna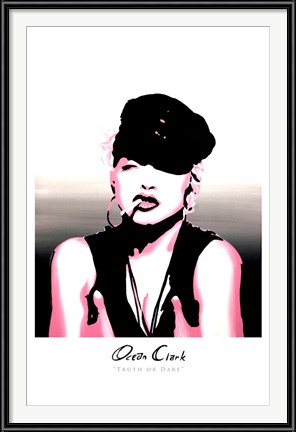 Ocean Clark's Truth or Dare
Framed Madonna Art
We all stand on the shoulders of the giants that came before us. There's no question that today's pop music phenoms owe much to Madonna for opening the doors. Framed Madonna artwork pays tribute to one of the greatest performers of all time. We've got it covered, whether you're decorating a bedroom, music room, or den. Here's a handful of our favorite pieces.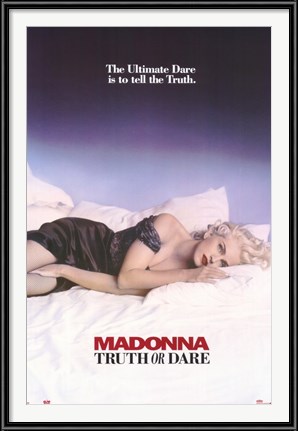 Madonna: The Ultimate Dare is to tell the Truth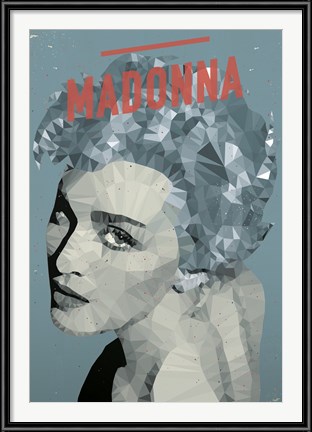 Madonna by American Flat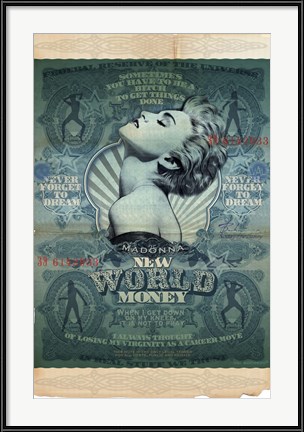 Val Bochov's Madonna – New World Money
Madonna Movie Posters
Our galleries include a number of marvelous Madonna movie posters. Desperately Seeking Susan (1985) established Madonna as a star of the silver screen, as she paired with Rosanna Arquette for one of the most enjoyable comedy-dramas of the mid-eighties. She co-starred with Warren Beatty and Al Pacino in Dick Tracy (1990), while 1996 brought her the starring role of Eva Perón, in Evita, which earned her a coveted Golden Globe award for Best Actress in a Musical or Comedy.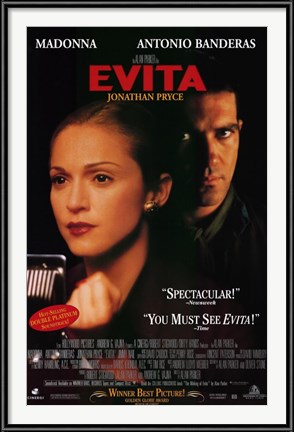 Drop in and check out our Madonna artwork galleries today!