It's time for pumpkin spice and everything nice… and that includes autumn art! We love pretty much everything about fall. If any season deserves some designated art to really get into that comfy, cozy, autumn mood, it's this one! There's so much to love, it was hard to choose our favorite landscapes, quotes, still lifes and animal prints… but that's exactly what we did! Scroll down to see the winners of our very unofficial rating system, and browse the gallery for more!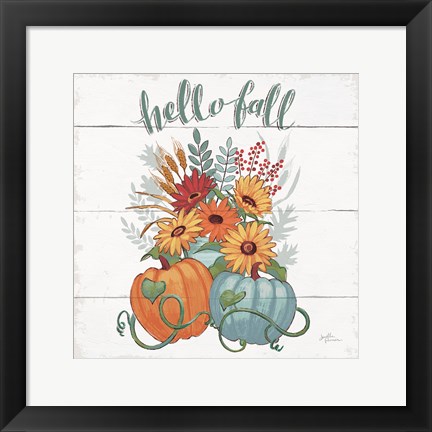 Best Autumn Art Landscape
Drumroll please… The best autumn art landscape print goes to… Around the Bend by Charles White! This print has everything you love about fall, right within its frame. The trees and leaves in brilliant colors are a must, of course! But it's the lighting that really gets us in this piece. You can almost feel the crisp air, and hear the crunch of the leaves when you look at this work by Charles White. The feeling of fall has so much to do with all five senses. In addition to those sights, feelings and sounds, go get yourself a donut and some cider so you can round out the experience!
Where's your favorite fall destination? It could be a favorite pumpkin patch, a park with perfect trees, or the home of a friend. Imagine that location at the end of this road, and your nostalgia will be complete! After all, nostalgia is one of our favorite fall feelings, too!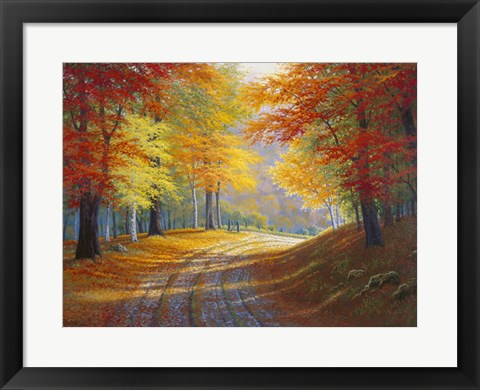 Best Autumn Art Quote
Ok, so this isn't technically a quote, but it's definitely some great word art! This piece by Beth Albert really gets us in the mood for fall. Here's what each of these autumn-y words reminds us of:
FALL: A new season!
FAITH, FAMILY, FRIENDS: The things that matter the most.
HARVEST: Getting those last veggies from the garden.
PUMPKIN PIE AND TURKEY: The taste of the holidays!
THANKSGIVING DAY: Family, good food, and maybe football!
CINNAMON SPICE: The best warm drinks… and an amazing smell!
CHILLY WIND & WARM SWEATERS: There's nothing like the comfy sweater feeling!
TRICK OR TREAT & CARAMEL CORN: Great memories, and delicious treats!
APPLE CIDER: Is there a more perfect drink?
HOT CHOCOLATE WITH MARSHMALLOWS: The coziest taste!
COUNT YOUR BLESSINGS: We have so much to be thankful for this year!
CAMPFIRE: Good friends, and good stories!
CANDY APPLES: They may get stuck in your teeth, but it's worth it!
Are you getting that warm and cozy feeling yet? This autumn art piece will do it every time!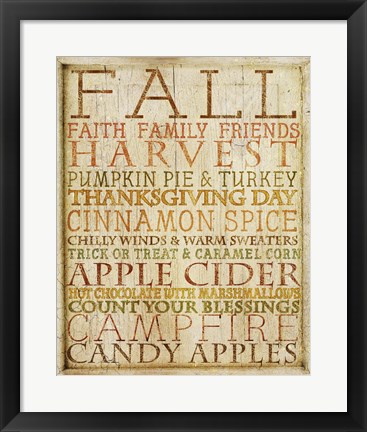 Best Autumn Art Still Life
Still life can be really exciting, especially when we're talking about autumn! And the watercolor still life below almost looks like it's moving! We love this one because it represents one of the most iconic images of fall: the pumpkin! Teal pumpkins have been rising in popularity lately, too. Not everyone knows this, but a teal pumpkin on a doorstep on Halloween can indicate that the household offers non-edible treats! This is perfect for kids who may have dietary restrictions. Keep this in mind when you are choosing your treats! Have choices available that all kids can enjoy!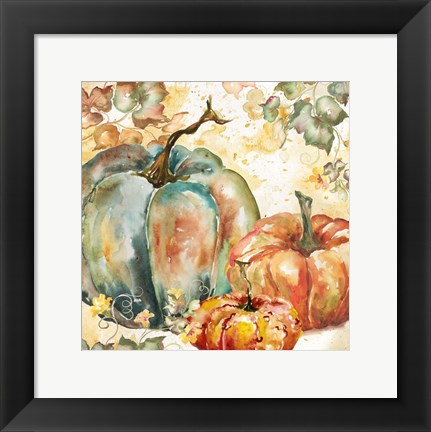 Best Autumn Art Animal Print
Animals are very busy during autumn! They're also extra cute somehow. Maybe it's the glowing colors all around them? Or that panicky look they get when they're trying to gather enough food for the winter? Autumn can be one of the last chances we get to see our backyard bird friends before many of them flee for winter.
What's your favorite backyard bird? Ours has to be the chickadee. For some reason, they just look so cute and huggable! Though we've never tried it. Hugging a chickadee might not go so well. But we sure love to look at them! The print below features a chickadee, and some of our other favorite bird friends.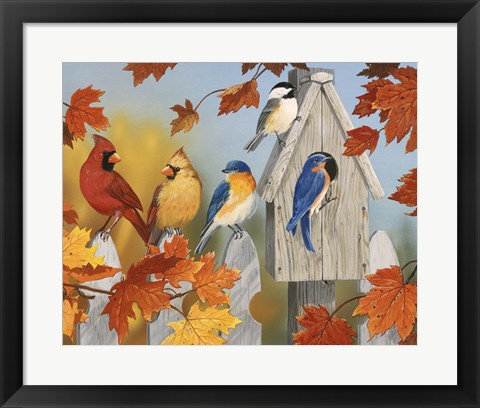 Autumn has so much to offer, and we're ready to take it! Snuggle up with some hot apple cider, and browse the rest of our Autumn Art Gallery to find the perfect addition for your home!