Once upon a time, informal decorating styles were described in wide-ranging terms like eclectic and bohemian, to differentiate from the more common (and dare say it, mundane) genres. Suffice to say, we've come a long way. We're no longer constrained by traditional design rules and archaic production technology, thanks to the digital revolution. When it comes to nature-infused artwork, we're now living in an age of endless choices. Whether you opt for an Earthy Chic, Lakehouse Life, or Glamping style, the options are endless.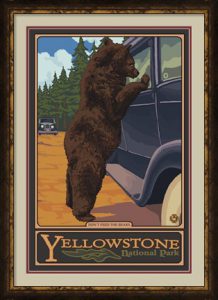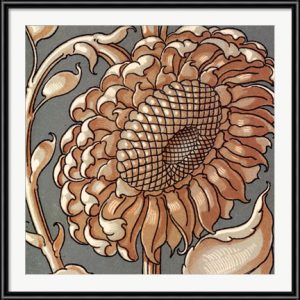 The Earthy Chic decorating style spans genres, with a heavy emphasis on botanicals. When you mash up classic Audubon prints with techie X-ray photographs of leaves, ferns, and flowers, your indoor spaces forge a unique connection to the outside world. Earthy Chic colors are often muted, rather than vibrant, while the imagery is primarily zoomed in close-ups, instead of broad vistas. Other imagery includes abstract watercolors that mimic mineral, graphic motifs, birds and butterflies. Come browse the newest pieces in our Earthy Chic collection today!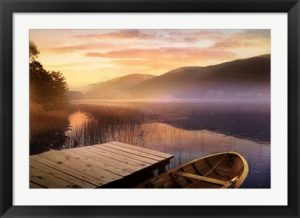 There's something to be said about living life at the water's edge. When you roll up to the lake house, the stresses of daily life melt away. Lakehouse Life decor is full of beautiful vistas, majestic moose, and dancing bears. It's all about fun and whimsy, with a laid-back retro vibe. There's no pretense of glamour or haute cuisine. Flannel shirts and docksiders will do just fine. Throw another burger on the grill, pop open a cold one, and chill out in your favorite Adirondack chair. Be sure to stop in and visit our Lakehouse Life collection. You'll be glad you did.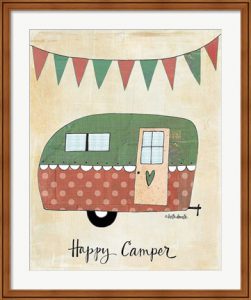 If you love the great outdoors but can't live without the little luxuries, like running water, electricity, and gourmet meals, Glamping is the word. Glamping = Glamorous Camping. This trendy new decorating trend mashes up graphic prints, patterns, and typography with all the right flora and fauna. Some might say that Glamping's lighthearted nature is more fun and folksy than the Earthy Chic style, but the two are happy neighbors in the same luxurious RV park. Ready for a ten-minute vacation? Kick back with our growing collection of Glamping prints!