FramedArt.com makes it fast and fun to decorate your home, with an extensive selection of wall art for every room and style. We've taken great care to organize our collection of artwork into highly specific categories to facilitate quick and easy browsing. Our website filters allow you to drill down by size, color, and shape, as well as style, while our frame configurator makes custom combinations a snap.
Kitchen Wall Art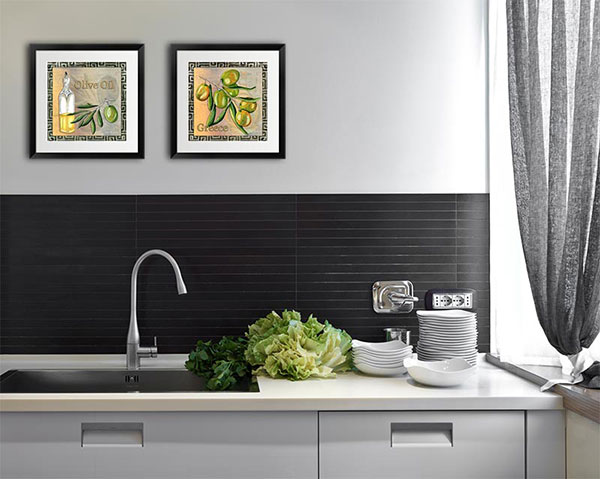 There's no better place to show off your decorating skills than the kitchen! Our Kitchen Wall Art collection is organized into Country, Modern, Rustic, Tuscan, and Vintage categories. You'll also find specific categories for Kitchenware Art and Word Art. If you like the relaxed rural look, the Country Kitchen Signs category adds a laid-back vibe.
Living Room Wall Art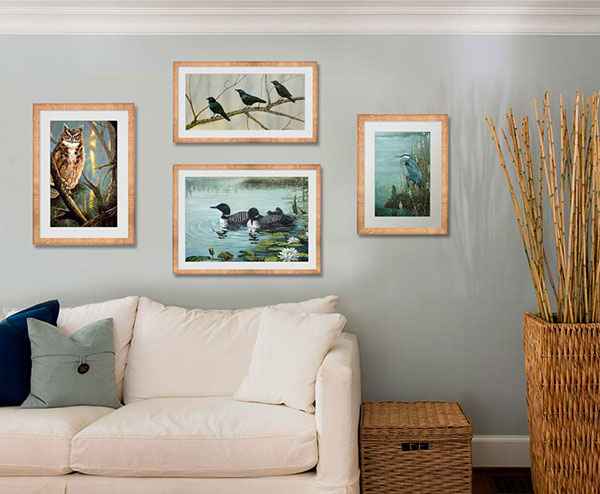 The FramedArt.com Living Room Wall Art collection is as diverse as our great nation, with endless possibilities. You might choose a group of nature photographs or rendings to tell a tale of the great outdoors or pick a single large piece like Edward Hopper's classic Nighthawks to hang above a couch or loveseat.
Dining Room Wall Art
The FramedArt.com Dining Room Wall Art collection currently contains over 5,600 pieces.  In the example shown above, a pair of atomic graphic prints complement the mid-century modern wood slab table and Eames-style fiberglass chairs. (If you're searching for seating choices like these, be sure to check out Modernica!) Dining room artwork styles can vary widely, from contemporary abstract art and photography through traditional and vintage genres.
Bedroom Wall Art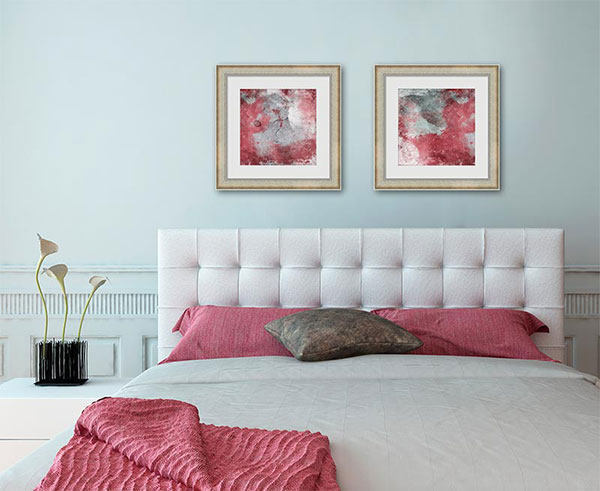 Bedroom decor is the most personal of all and our archives allow a deep dive into relaxing waters. The FramedArt.com Bedroom Wall Art collection currently contains over thirteen thousand pieces, organized into Abstract, Flower, and Passionate categories. There's even a Word Art category to provide gentle reminders and daily inspiration, so you can wake up refreshed and raring to go.
Searching for artwork while curled up on the couch is a great way to spend the evening. Fix yourself a spot of tea and spend some time browsing our galleries.  FramedArt.com is the ultimate source for custom-framed artwork. Whether it's time to redecorate an entire room or add an accent piece, we'll help you get it done in a jiffy.