Today is a day dedicated to Martin Luther King Jr., a man who fought for civil rights, against all opposition. Arguably the most influential figure in American race relations in history, it's hard to find just one image to honor and memorialize Martin Luther King Jr. In this post, we'll take a look at his life, and some of the most iconic images that captured his amazing work.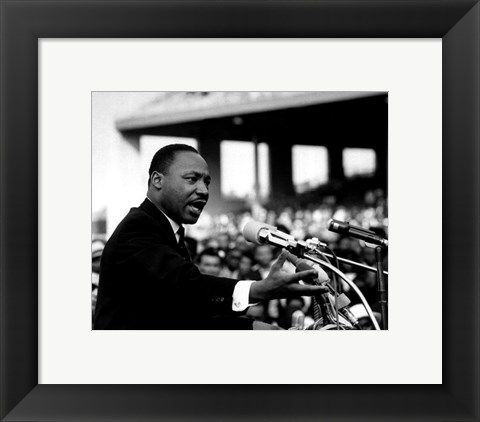 Who Was Martin Luther King Jr.?
Martin Luther King Jr. was actually born "Michael," but after his father adopted the name "Martin" to honor the Protestant leader Martin Luther, his son followed suit. He was born on January 15th, 1929, into a family with deep roots in Georgia. King Jr.'s father was a hard-working minister in Georgia. But despite the loving environment him and his wife, Alberta, wanted to give their children, it was marred by racism. Martin Sr. fought against racial prejudice his whole life. This fervent fight left an impression on young Martin Luther King Jr.
As a student Martin Jr. excelled. He skipped both ninth and eleventh grade at Booker T. Washington high school, and went to Morehouse College in Atlanta at the age of 15. He earned a sociology degree in 1948, and went on to attend Crozer Theological Seminary in Pennsylvania. He was the student body president, and earned a fellowship for graduate study.
During his last year of seminary, he was taken under the wing of Morehouse College President Benjamin E. Mays. It was during this year that King's faith grew, and he saw Christianity as a powerful force for change in his society. He enrolled at Boston University to embark upon his doctoral studies, and became a pastor in Alabama in 1954, before he had even finished his degree.
He was still only 25 years old. (Let that sink in a minute.) His life had just begun.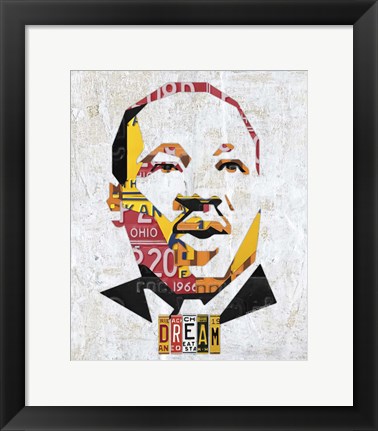 The Montgomery Bus Boycott
The direction of King Jr.'s life turned from spiritual leader to civil rights activist early in 1955. On March 2, a young girl in Montgomery refused to give up her seat on the bus to a white man, breaking the law. She was arrested, and taken to jail. This was the first in a series of events that would lead the NAACP to seek legal action in the desegregation of races and fight against discrimination in America.
In December, a similar event occurred, but this time it was Rosa Parks, a 42-year-old woman in Cleveland who refused to give up her seat. She was taken to jail, and was found guilty in court. The NAACP called Martin Luther King Jr., as well as other civil rights leaders, the night of the arrest, and asked for a unified effort to boycott the bus systems that were actively discriminating against African Americans, and other people of color. King agreed to lead the boycott. He was chosen because of his favorable professional standing, and many connections in the community.
It was in this position of leadership that King was given the chance to make his first public speeches. It was clear immediately that he was skilled in using his words to ignite a passion within his community and cause. The bus boycott, and the speech King gave, jumpstarted a powerful and perilous fight for freedom and justice in America.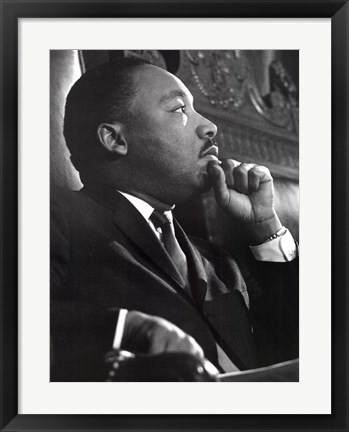 Martin Luther King Jr.'s Fight Continues
The bus boycott, and following court case was eventually a success, after a long battle and a lot of money. African American leaders, along with Martin Luther King Jr., wanted to use this as a springboard for further success in legal desegregation. King was now in the center of a national stage, and he took advantage of this position by performing more speeches to educated and empassion the American people to change the discriminatory laws and actions of the country.
In one particular demonstration in 1963 in Birmingham Alabama, the city police turned dogs upon the attendees, and used fire hoses to irradicate demonstrators. Martin Luther King Jr. was jailed. He didn't let this stop his efforts, however. He wrote a famous letter from inside of the Birmingham jail, reminding his followers (and dissenters) that he believed in nonviolence, and would continue to fight peacefully for his cause.
Perhaps the most famous of all of Martin Luther King Jr.'s speeches was made on August 28th, 1963 during the March on Washington. More than 200,000 people heard the "I Have A Dream" speech in the shadow of the Lincoln Memorial. This speech is still famous, and relevant, to this day.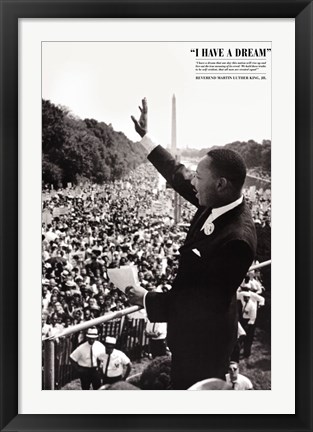 This month, and every month, we celebrate the amazing work of Martin Luther King Jr. Photographs and art dedicated to the efforts of this incredible man is a great way to remember what he accomplished, and what we have left to do.
Take a look at more Martin Luther King Jr. art by clicking this link!