Claude Monet remains the king of outdoor scenery. For his birthday, we wanted to dedicate a post to famous Claude Monet art. But we also wanted to fill this post with great ideas for outdoor activities before the weather takes a turn in many parts of the country! Enjoy this post of art-inspired outside activities! And don't forget to consider some of the art featured in this post, since our fair-weathered days are numbered!
Sailboats, and Claude Monet
Claude Monet loves his sailboats. As an impressionist painter, Monet uses his art to transport us away from the hectic chaos of our lives, and into a world of natural peace. This is especially true in his paintings of sailboats. There's something inherently tranquil about boars on the water. Monet's calm blue waters and sailboat reflections conjure up feelings slow, calm rocking. They also might give you the urge to get out on the lake.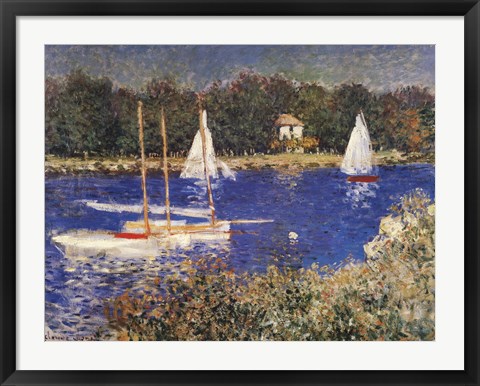 And sailboats are not your only option! If you're looking for a few hours of rocking and relaxing, you have a lot of choices. Canoes and kayaks have grown in popularity in the past few years. In fact, you can now find kayaks that can be inflated or unfolded, and can fit in the trunk of your car! This is a simple way to have a quick escape in the great outdoors.
Even in the colder weather, boating is a gift we can give ourselves… as long as the water isn't frozen!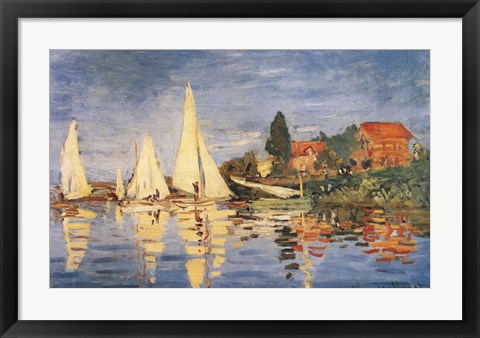 Weeping Willows and The Woods
If you don't have access to a boat… or a body of water for that matter… the woods is another good option. Walking in the forest, even for a short time, is refreshing and invigorating. We're positive it's an activity that Claude Monet would encourage. A walk in the woods engages all of your senses! You can see the beautiful greens, yellows, reds, or let's face it, browns of the changing leaves. You can smell the fresh air, hear the leaves crackling under your feet, feel the breeze and even taste the crisp air on your tongue. The forest can reset you, physically, when you're feeling overwhelmed.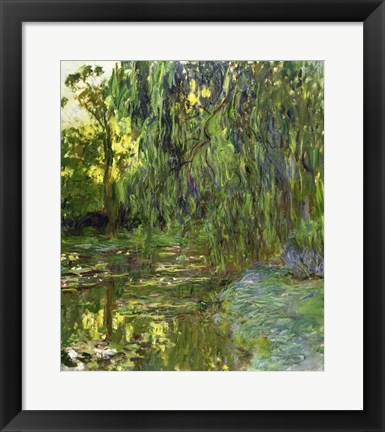 This Weeping Willow was painted by Claude Monet in the early 1900s, but its beauty is as relevant as ever. If you want to prepare yourself for the winter ahead, hang a painting like this somewhere in your house so you can have a quick, outdoorsy moment anytime!
Enjoy The Sunset, Monet Style
No matter where you are in the world, whether it's near a lake, or a forest, or in the middle of a city, you can still enjoy the sunset. If the scenery to the west is a little harder to access, consider a sunrise instead! The beautiful colors of the arrival and departure of the sun inspire awe and wonder, even if just for ten minutes at the beginning and end of the day. Step out on a porch, a balcony, or a sidewalk and take it in.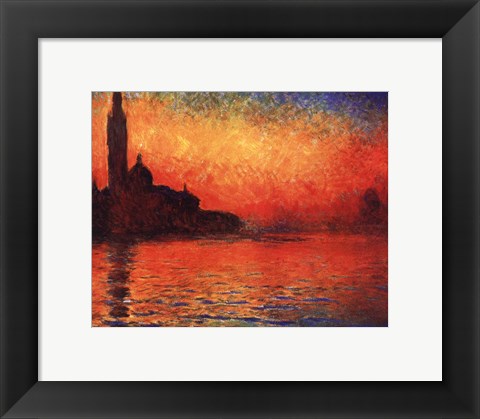 These moments in the day can provide such a special respite, they're worth setting an alarm for! But make sure to note… sunrise and sunset times vary depending on where you are, and they change every day! You can find information about sunrise and sunset time on your local weather website.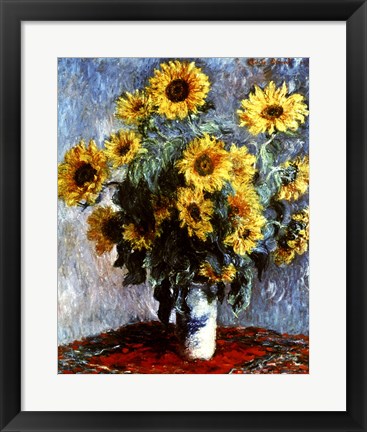 Be kind to yourself. Whether it's getting a vase full of flowers, or hanging a painting of a vase full of flowers, take the time to treat yourself right now, Each day, do something, or see something that makes you smile. We need beauty, and we need each other.