It's time for something different. If you're like many citizens of the world right now, you may be spending much more time in your home than you ever have before. Exotic and elegant art injects your walls with the energy you need when every day feels like more of the same. Take a look at some of our favorites in the blog post below!
Exotic and Elegant Are Better Together
You may be asking yourself… why not just exotic art? Does it have to be elegant, too? The answer to this question isn't simply yes or no. One could argue that most exotic art is also elegant, but that wouldn't quite hit the mark, either. If you're looking for art that will stand out and transport you to a beautiful land far, far away, you're definitely on the exotic spectrum. If your decor style is polished, classy, and edging toward traditional, you tend toward elegance, too. That's why exotic and elegant art is the perfect combination! With exotic and elegant framed art, you get the wild without the chaotic. You get out of the box, but comfortably so. The brilliant Water Elephant with Gold by Patricia Pinto, pictured below, is a perfect example. Looking at this piece, you can almost hear the trumpet of the elephant, and feel the spray of water. The gold, on the other hand, elevates this piece to fine art. We're into it.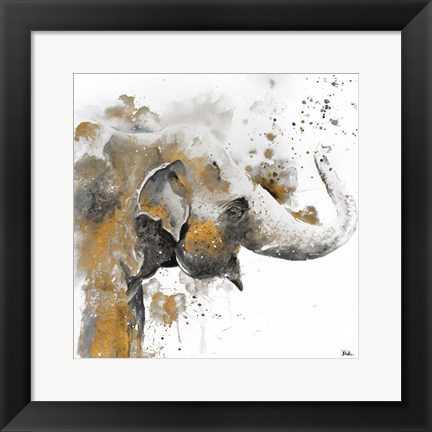 Let's Get Tropical
Tropical art also embodies the exotic and elegant feel we're getting at. Think palm trees, beach scenes, and tropical animals, and just try not to feel the energy. Tropical exotic art is both classy and whimsical. It offers up the vitality of Caribbean birds and fish, along with the calm wash of the ocean. If you're looking to decorate an intimate, personal setting, like a bedroom, this look can be especially effective. Tropical art has deep, warm colors that add warmth to any space. You know that feeling when the sun is glowing on your skin? It's like hanging that feeling on your wall! You can't go wrong with the exotic look of this Brilliant Parrot by Chelsea Goodrich, pictured below.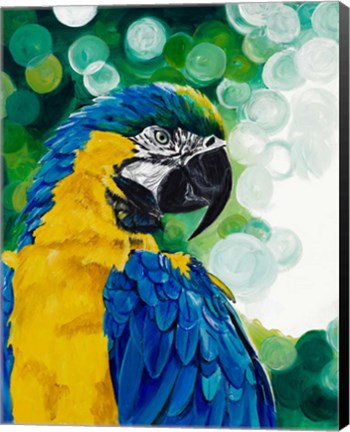 An Exotic and Elegant Safari
We've mentioned animals quite a bit in this post… but not quite enough! Exotic and elegant animal art is a favorite, especially for the dining room! Show your guests that there's more to this world than just cat lovers or dog lovers… there are zebra and giraffe lovers, too! And you're one of them! Exotic safari art is wild, majestic, and adds a powerful feel to your space. Compliment these prints with exotic vases and animal print to round out the exotic look.
Safari art is also a great choice for an office. What's the opposite of a drab, lifeless cubical? The wildlife of Africa, of course! Choose vibrant colors to keep you awake during the workday if you're one who spends more time in the office than you do at home!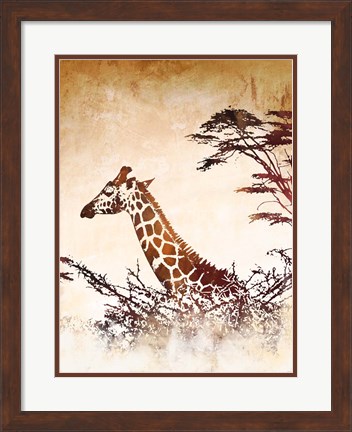 Exotic and Elegant Patterns
Just like there's more to the animal world than just cats and dogs, there's more to pattern than stripes and spots! The natural world offers us atypical, yet beautifully geometric patterns that are less predictable than your standard prints. When you're working with prints, however, it's important to keep in mind that you want to go quality over quantity. Too many different prints can overwhelm you and your guests! Stick with one or maybe two as a theme, and then go wild with the ways you use them! Start with the walls, then get funky with the coffee table books and rugs and lamps and throw pillows… the combinations are endless! We love a red or green accent to accompany this look.
Need more ideas? Check out our full gallery! Putting exotic and elegant art on your walls can reinvent and reinspire you in unexpected ways!